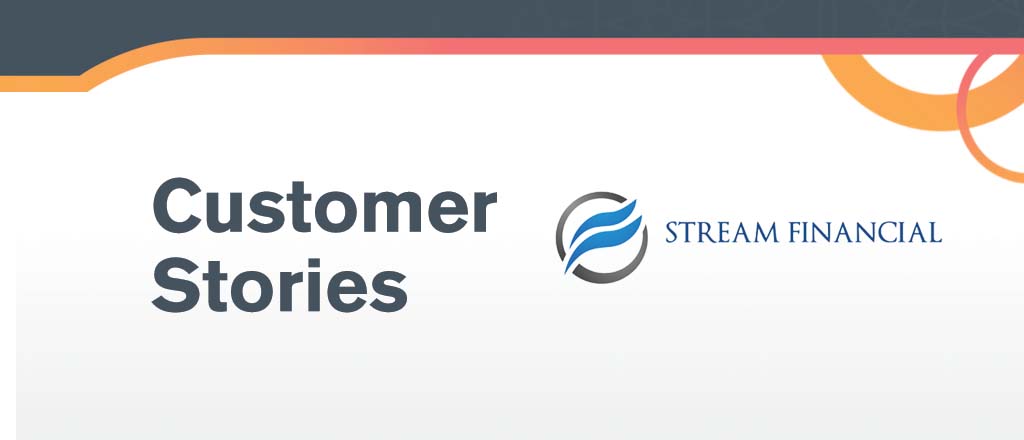 Customer Story: Stream Financial and our shared service philosophy
Feb 14, 2023
Innovation Payworks
Founded by Keith MacArthur in 2014, Stream Financial has relieved the burden and day-to-day financial headaches of small to medium sized business across Canada. From accounting and payroll to cloud application support and financial advisory, Stream works with each of their customers to determine the best mix of services to grow and evolve their businesses.
When Stream Financial opened its doors in 2014, it did so with a clear goal in mind: to make accounting easy and let business owners focus on their businesses.
As described on their website, the Stream team is "a collective of knowledge, a friend to you and your business. We are the heavy lifters, the thinkers, the do-ers. Here to work, mentor, guide and listen, we are helping our Canadian business community succeed one customer at a time."
From their hands-on approach to their "whatever it takes" focus on driving their customers' success, Stream Financial has earned its position as a highly-trusted advisor to their customers. But in order to perform this role most effectively, Stream Financial needed experienced, knowledgeable partners of its own! Enter: Payworks.
"The ongoing rapport is so important to me - being treated like you're more than just a number," shares Candice Best, Payroll Lead for Stream Financial. "With Payworks, we feel valued and that our questions are understood and respected. There's nobody making you feel like 'oh, you should already know that' - your questions are happily welcomed, and they're eager to answer them. Everybody is lovely, professional, knowledgeable and quick to respond."
To any other accounting and advisory services organization in Canada, Candice would say: "In my opinion, Payworks is absolutely a superior company. No matter how big or small your own company is or your customers' companies are, they're capable of taking care of everything, whether there are two employees on payroll or hundreds. The whole package is there with Payworks."
To find out why Payworks is Stream Financial's payroll provider of choice (for both their own business and their customers'), please visit our website here: Stream Financial.
We're proud to say it: we've got the very best clients! And we love to share their stories. If you're a Payworks client who'd love to tell us yours, please reach out to your dedicated CSR.