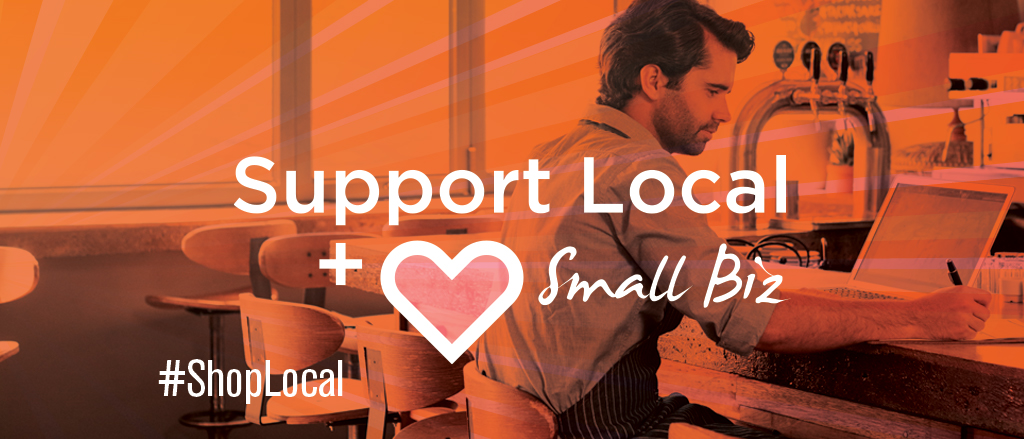 Small Biz is stepping up to the plate – here's a directory to help you #shoplocal during the pandemic
Apr 22, 2020
Resources
--- Payworks
---
Small businesses all across Canada have been impacted significantly during these uncertain times. But more than ever we are seeing the small business community's resilience, creativity and commitment to serving, so it's not surprising that so many of them are stepping up during the pandemic in unique and philanthropic ways. We've compiled just a few of our favourite ways to shop local, support small and learn more about small businesses in your area who are doing great things in light of COVID-19.
We also want to hear from you! Let us know about small businesses doing big things in your area. By commenting below you can send us your nominations for local businesses in your area that you think deserves the spotlight.

We're witnessing some cool and inspirational small business in action. Local shops have answered the call to social distancing measures in innovative and savvy ways. During uncertain and unprecedented times, these stories are hopeful and heartwarming. Check out these local shops' ingenuity:
Last updated: August 31, 2020


British Columbia
1. Accent Inn
2. Starfish Medical
3. Leisure The Brand
4. Say Mercy!
5. Joconde Patisserie
6. Discovery Organics
7. Bateson's Martial Arts and Northwest Jiu-Jitsu Academy
8. Packright
9. Seana's Mason Jar Delectables
10. Molecule Sports Canada
11. SPUD Grocery
12. Meridian Farm Market
13. Victoria Harbour Ferry
14. Frankie's Modern Diner
Alberta
1. YYC Growers and Distributors
2. A Little Confetti Shop
3. Bite Grocer and Eatery
Manitoba
1. Patent 5 Distillery
2. The Baltic Brothers
3. Little Brown Jug
4. Farmery Brewery
5. Myuz Artistry
6. Skinth Solutions
7. Organic Tan Winnipeg
8. Floodway Print Co
9. Diamond Gallery
10. Pineridge Hollow
11. Sweet Impressions
12. Jenna Rae Cakes
13. Black Market Provisions
14. Yafa Café
15. Zinn Farms
16. Nuburger
17. High Tea Bakery
18. Frenchway Café
19. Snak Shak
20. Frank's Pizza
21. Drop in Dance Winnipeg
22. Aevi Spa Salon Boutique
23. Bare Body Sugaring
24. Anne Mulaire
25. Danny's Barbecue and Smokehouse
26. Nest Family Centre and Store
27. Wall Street Slice
28. Sleepy Owl Bread
29. Wolseley Kombucha
30. Barn Hammer Brewing
31. Stone Angel Brewing
32. dcontruct
33. Rae and Dot Studio
34. Chaeban Ice Cream
35. Fété
36. Anderson's Hitch N' Post Ranch
37. De Luca's Winnipeg
38. Generation Green Winnipeg
39. Duha Group
40. Bridges Golf Course
41. MedTech Wearables
Ontario
1. Q Design Centre
2. Tilley
3. Go Oil Canada
4. Laven Labels and Trims
5. Fragola
6. Watan Kabob
7. Culinary Adventure Co.
8. Dillon's Distillers
9. Score Promotions
10. Cambridge Mill
11. Cornerstone Physiotherapy Toronto
12. Starvox Entertainment
Québec
1. Portes Bourassa
2. Copper Branch
3. Mr. Puffs
4. Ecksand
5. Ardene Foundation
6. Pannizza