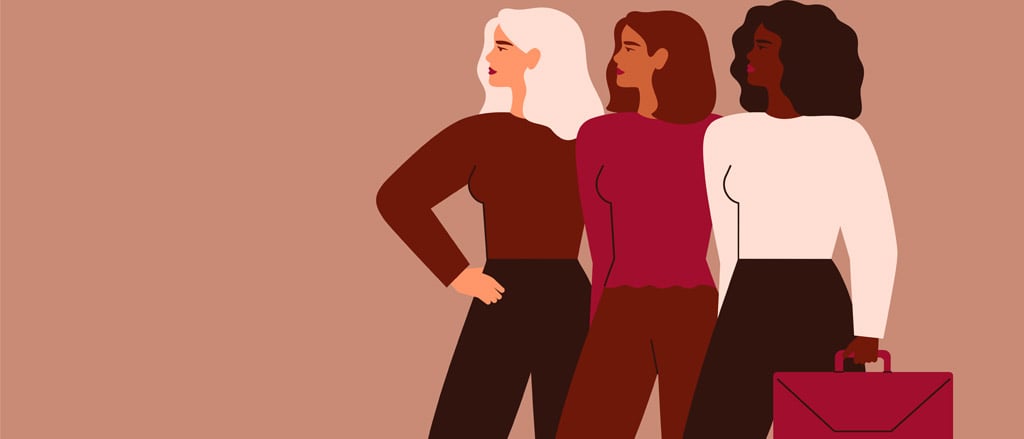 Reimagining Women in Leadership competition: BA Dee dela Cruz makes the grade
Mar 16, 2021
Culture
--- Payworks
---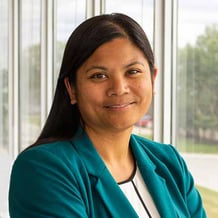 When asked, Business Analyst Dee dela Cruz will enthusiastically describe herself as a lifelong learner. Whether it's to gain more hands-on experience or practical knowledge, she regularly seeks out opportunities and tools to hone her business skills.
One such opportunity recently crossed her path while working towards her Master of Business Administration (MBA) part-time through the University of Manitoba's Asper School of Business. Through the MBA program, Dee learned that the Asper School of Business was looking to enter a team into Ryerson University's Reimagining Women in Leadership: Virtual MBA Conference and Case Competition. The virtual event, which took place March 5-6, brought together "women from diverse backgrounds in North American MBA programs to exchange ideas on socially relevant business issues and topics related to women in leadership."
Taking into consideration her ongoing commitments with work, school and her personal life, Dee admits that, while the title and topic of the event "caught my attention," she was initially hesitant because of the time commitment.
"After the initial email went out, the case competition coach reached out because the graduate program department thought I would be interested," Dee explains. "I also started receiving emails from classmates asking if I was going to do this, and an email from Rhiannon (Leier Blacher), who ended up being one of my teammates and was also interested in entering. Their encouragement helped give me the push I needed."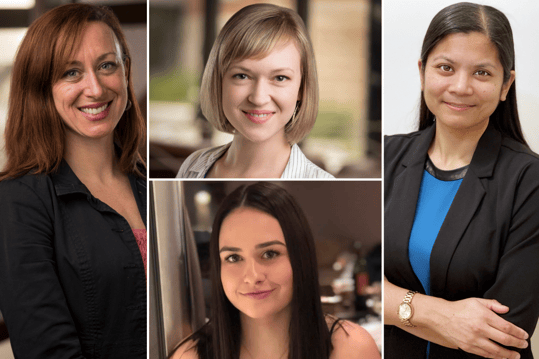 Image courtesy of the Asper School of Business:
Rhiannon Leier Blacher (L), Nadine Pinette (Top), Erin Gair (Bottom), and Dee dela Cruz (R)
The Asper School of Business entered one team into the Case Competition, which included Dee, Rhiannon, Erin Gair, and Nadine Pinette. The four are all taking MBA classes remotely and part-time while continuing to work full-time. Dee explains that while they "attend" classes together, prior to the competition, they hadn't really worked closely together – and none of the team members had ever participated in a Case Competition before. Thankfully, it was an instant fit.
"We just gelled together," says Dee. "We challenged each other, we trusted each other, we supported each other. It was a lot of work, but we knew we weren't alone. We received a lot of support from one another but also from our coaches. I'm pretty proud of what we were able to accomplish, and in hindsight the experience seems pretty crazy."
Two weeks prior to the Case Competition, the team received a 12-page document that outlined the challenge: how to best implement Open Banking in Canada. They worked diligently on developing the best business solution - analyzing what other countries are doing, identifying unique areas Canada might need to consider, their overall recommendations and implementation plan. Dee describes it as a complex case, including multiple factors with a lot of depth to take into consideration – everything from stakeholder engagement, governance/regulations, and infrastructure, cyber security and customer awareness. She said her team put a lot of time into it and was proud of what they accomplished. And while she describes the experience as a whirlwind, it's one she also acknowledges with deep gratitude as an invaluable opportunity she's glad she decided to take part in.
"Before signing up, we only knew the theme of the conference," explains Dee. "We were all surprised when we received the case study and it was on Open Banking. We're of course not industry experts, but I'm impressed by how well-versed our team became on the topic. We knew little to nothing about Open Banking before starting, and we were able to create a compelling narrative to sell our story. Everyone on our team had different strengths that they brought to the table, and it's those strengths, perspectives, and experiences that helped our presentation. It's crazy what you can achieve when you put your mind to it."
On March 6, each of the 13 teams made a 20-minute presentation to a panel of judges, followed by a 10-minute question and answer period. Four teams were selected as finalists after the first round, the Asper School of Business team among them. Dee and her team then made another 20-minute presentation to a separate panel of judges, again followed by a question and answer period. What followed was the announcement of the Case Competition winner –a tie for first between the Asper School of Business and Ted Rogers School of Management.
"I think we were all in a bit of shock," says Dee. "After the first round, our team was feeling good about our presentation and we were ecstatic to learn that we made the final round. When we learned that we tied for first, in our team group chat one of my teammates said, 'I'm crying.' We couldn't believe that we won."
The first prize for the Case Competition is a 12-month mentorship program through La Gouvernance au Féminin - Women in Governance, another learning experience Dee is excited to take on.
"It was a lot of work and I definitely underestimated the amount of time it was going to take to prepare," Dee recalls. "There were a lot of late nights, but it was really rewarding. It truly was a once in a lifetime experience to be able to present our ideas and recommendations to the judges, who actually are the industry experts in the new and emerging topic of Open Banking. Winning was nice, but even if we didn't win we would've left with our heads up high because we were really happy with the presentation we created and presented. I have learned so much from this experience and it will certainly be one of the highlights from my Asper School of Business MBA journey."