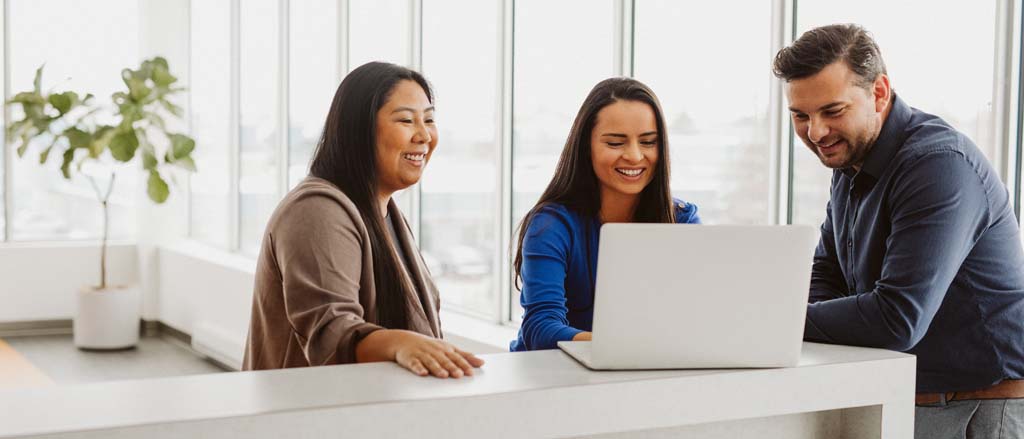 Proud to be a Canadian Centre for Diversity and Inclusion Employer Partner
Mar 29, 2023
Culture Payworks
Whether through ongoing training, special workshops, opportunities for further education, or any of the other ways by which we expand our worldview, Payworks is all about continuously evolving our understanding.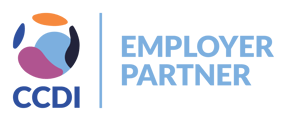 For this and many other reasons, we're thrilled to begin our learning journey as an Employer Partner of the Canadian Centre for Diversity and Inclusion (CCDI)!
CCDI's mission is "to help those we work with be inclusive, free of prejudice and discrimination - and to generate the awareness, dialogue and action for people to recognize diversity as an asset and not an obstacle."
Payworks' employee volunteer DEIB Committee engaged CCDI in 2022 to learn more about their offering, with several Committee members recalling impactful experiences with CCDI in the past.
"There's an abundance of valuable resources and materials offered on CCDI's site, which I've referred to many times over the years," shares Dee dela Cruz, Business Analysis Manager and DEIB Team Business Resource Group Lead. "I'm super excited that, through our partnership, we'll be able to unlock even more content and leverage their expertise in helping us on our DEIB journey. I attended their Unconscious Bias webinar a couple years ago and their training was top notch – not only was it easy to understand, but it really got you to think and introspect."
CCDI offers a vast and expertly-curated selection of resources to every team member of their Employer Partner organizations, including an always-evolving, 1,000+ document Knowledge Repository, a series of monthly webinars and a monthly newsletter that includes "news from the Canadian diversity and inclusion realm."
Cindy Tarasow, HR & Analytics Specialist and DEIB Committee Member, has already found great value in Payworks' Employer Partnership with CCDI - for both her clients and herself.
"While being a member of the DEIB committee allows me to contribute to Payworks beyond my day job, I've found this experience both within committee and the relationship with CCDI helpful to continuously improve my career skill set and articulate current and valuable ways how our products can support the diverse needs of our clients," says Cindy. "For me, CCDI is a win both personally and professionally."
To learn more about CCDI, please visit: https://ccdi.ca/.