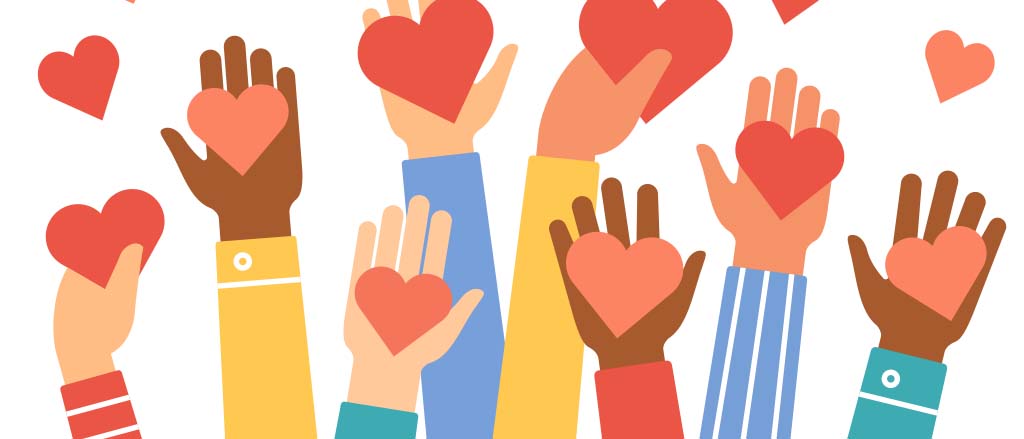 A look back at a year of learning, reflection and celebration with our DEIB Team
Jan 23, 2023
Culture Payworks
While January typically means turning our focus to the year ahead, this week we're taking a look back and celebrating the one year anniversary of Payworks' volunteer-led Diversity, Equity, Inclusion and Belonging (DEIB) Team.
Since their first meeting on January 20, 2022, they've been exploring new ways to fulfill their purpose, and are excited to continue making an impact within Payworks and beyond.
If you're curious about what they've been up to or looking for ideas to incorporate into your own organization, read on!
Where they started
The first three months of 2022 were all about education and foundation-building for DEIB Team members, who volunteered after a company-wide callout near the end of 2021.
This included:
Establishing objectives and the Team's role in influencing and supporting Payworks' overall corporate strategy, including professional development, advocacy work, and assistance with recruitment and engagement
Participating in training to establish a common knowledge base and language, which served to remove communication barriers and empower the Team to function most effectively
Starting the process of hosting events - like an extraordinarily honest and impactful employee panel on International Women's Day - and sharing research and knowledge, including marking Black History Month, completing a calendar of observances for 2022 and developing a library of reference materials for staff to explore within Payworks' intranet
These early months also established the Team's democratic approach to decision-making on everything from their "why" statement and Team logo to the selection of organizations with which the Team would partner for future opportunities.
Where they landed
By the Spring, they were in full swing! This was perfect timing, as April marks Diversity Month each year (which the Team recognized by publishing a comprehensive selection of suggestions on why and how to recognize the month, plus helpful resources to learn more).
The Team also dedicated significant time and research into creating informative content around Ramadan, Eid al-Fitr, Passover and Asian Heritage Month, along with the National Day of Awareness of Missing and Murdered Indigenous Women and Girls and Two-Spirited Peoples, the International Day Against Homophobia, Transphobia and Biphobia, and National AccessAbility Week.
The Team was pleased to see such positive engagement from staff, whose responses included:
"These videos are compelling… and I suspect I'll learn more hard truths."

"I enjoyed learning not only about the challenges but also the progress that's been made."

"Thank you for posting this! I appreciate that you shared it from your personal perspective and also appreciate the resources you provided to all of us."
Spring also marked the launch of a series of DEIB E-Lessons for staff to complete in order to further their understanding of core concepts.
June was a big month for the Team, who turned their focus to:
Pride Month: Beyond Payworks' ongoing sponsorship of the Pride Festival and participation in the event's kickoff parade, we also spotlit a few of our favourite queer-owned businesses on our social channels, provided educational resources and the opportunity to attend events, and gave away a prize pack of goodies from queer-owned businesses and those donating proceeds of their Pride-themed items to community organizations.

The Team also invited a few queer-identifying staff members to share their own stories and perspectives - which were met with feedback like "This gives me hope that people who don't understand/accept today will do so tomorrow. Education is key."

from their colleagues.
National Indigenous History Month (NIHM): Similarly, the Team provided a number of creative ways to learn, reflect and engage with NIHM! Whether it was providing educational resources and events (including virtual sessions with Indigenous Treaty Partners and a very popular beading workshop with Prairie Owl), inviting staff to explore Indigenous cuisine and the history of the land on which they reside, or marking National Indigenous Peoples Day on June 21, there were plenty of well-received opportunities for all Payworks staff to engage and show their support.

Just days later, Payworks signed Winnipeg's Indigenous Accord (WIA)

: "a tool in which Indigenous and non-Indigenous Winnipeggers can come together and explore reconciliation."
Over the course of the summer and fall, Payworks finalized the ongoing development of our Land Acknowledgement Guidelines in accordance with one of the pillars of our WIA commitment. The DEIB Team also collaborated on marking the National Day for Truth and Reconciliation with all employees on September 30.
Where they're going next
Since then, the DEIB Team has been anxiously awaiting the announcement of a partnership that's been months in the making, along with the results of a recent DEIB Survey to determine their plans for this upcoming year.
"The employees who put up their hand to be part of the DEIB Team a year ago are a remarkably dedicated group of individuals," says Dee dela Cruz, Business Analyst Team Lead and DEIB Committee Lead. "From chatting with them, I know they're excited to understand the strategy that will be developed from the DEIB Survey results and to find creative ways to support it.

"When we met to develop the 'why' of the DEIB Team, each team member shared their own personal reasons for being part of this committee. The passion and dedication they demonstrated that day, and in the days since then, are sure to add incredible fuel to the engine that moves these initiatives forward."