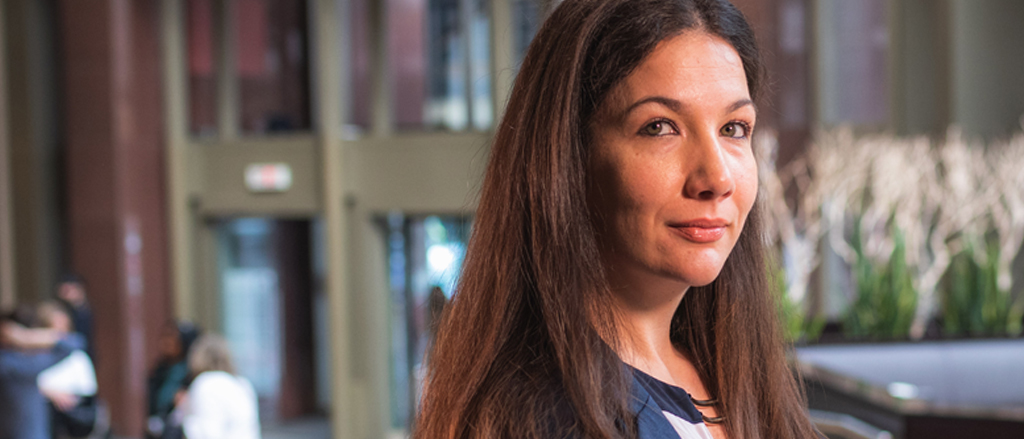 Get to know Theresa Barry
Feb 20, 2020
Culture
--- Payworks
---
Service Team Leader, Small Business Theresa Barry is a familiar face around both our Winnipeg and Toronto offices. She's spent a few years in each of those locations, using her customer relations, training and leadership skills to strengthen our Service Team and deliver unparalleled service.
Theresa has spent the past seven years growing both professionally and personally; about a decade ago, Theresa found herself looking for a career change that would move her away from her late-evenings-and-weekend shifts as a grocery store supervisor. She knew she didn't want to give up the customer service and staff training tasks she enjoyed, so she enrolled and subsequently thrived in CDI College's Accounting and Payroll Administration diploma program in Winnipeg. Just before graduating, one of her instructors recommended that she look into Payworks. She applied for a Customer Service Representative (CSR) role and joined the team shortly thereafter.
"I was trained incredibly well by the Payworks team and learned so much from them in such a short time," shares Theresa. "I'm a big believer that you can't be successful long-term without being trained properly right from the start. Eventually, I started training new hires myself, which is still one of my favourite parts of the job."
In 2016, Theresa made the move to serve as Payworks' first Toronto-based CSR. The Toronto Service Team has grown a lot since that time, and today Theresa is a Team Leader of nine.
"Our one-on-one customer service model is such a great fit for how I like to do business," says Theresa. "To know your clients by name, to know how their rec hockey team is doing, or when their kid is graduating from high school… it feels incredible. I always encourage our team to build those relationships and show our clients that they're not just a number to us, and that we're invested in getting to know them and really helping them be successful."
Theresa's the ultimate "people person" and cites "when everyone comes in and says good morning" as one of her favourite parts of the day. She's also a born leader and teacher, always adapting her training methods for the individual. Outside the office, she's refreshed by time with her daughters and the extended family. Whether at home or at work, family is ultimately what matters most to Theresa.
"Our team at Payworks feels like a big extended family to me," she says. "To enjoy the career I'm building and love the people I work with has made this place feel like a second home. As I grow with the company and continually see how family-oriented Payworks is, I know this is the place for me."