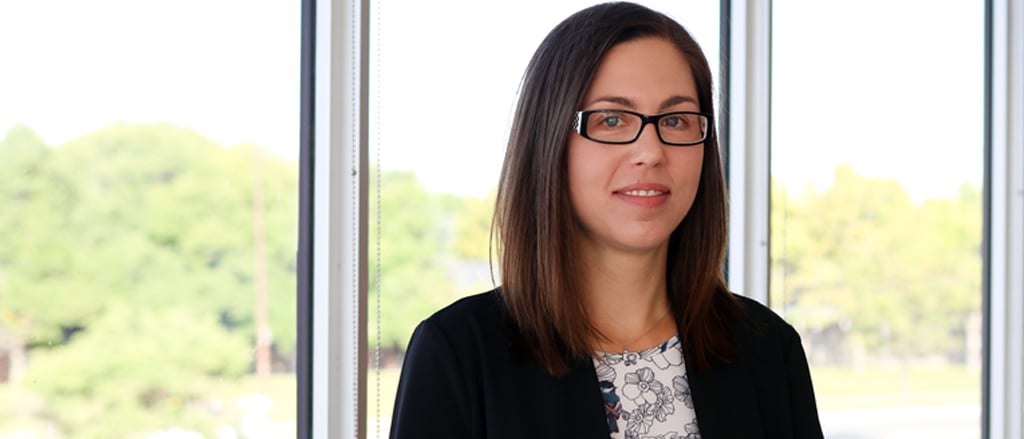 Maria is pumped to lend United Way Winnipeg a helping hand
Sep 06, 2019
Pay It Forward
--- Payworks
---
Payworks Quality Assurance Analyst, Maria Polishchuk will be our fifth United Way Winnipeg Sponsored Executive (SE), which means for a three-month time period Payworks will continue to pay Maria's salary as she works as a member of the United Way Winnipeg city-wide campaign. This is just one of the ways companies can donate to United Way; instead of giving a monetary donation, companies can essentially donate the time and skill sets of one of their employees - and Maria is pumped to take on this exciting opportunity.
As you read this, Maria is already on the job! While at United Way she will be assigned accounts/workplaces and then work alongside them for 90 days, assisting them in any way possible throughout their United Way Workplace Campaign to ensure they reach their fundraising goals. The job description of an SEs is to help organize account goals, brainstorm ideas, as well as assist in fundraising strategies to name a few of their duties. Based on what we've heard from past Payworks SEs, the scope of responsibilities can be very broad, ranging from early morning speeches, driving impact speakers to engagement opportunities, to literally flipping burgers. That being said, we've also heard from our past SEs that this volunteer opportunity is one of the most rewarding experiences. Maria is looking forward to it all.
"There are a couple of reasons why I wanted to be Payworks Sponsored Executive this year," explained Maria. "I wasn't born or raised in Winnipeg so I'm looking forward to getting to know the city better, seeing first-hand all of the different organizations that have a huge impact directly in the community. I'm also looking forward to building relationships outside of the office. Getting to know different professionals at different organizations around Winnipeg and having the opportunity to network with them."
Before leaving to start her position as an SE on August 26, Maria was bursting with enthusiasm.
"It's going to be a really great opportunity for growth and leadership training," she said.
Check back to Payworks social media channels and The Works periodically to hear how Maria's experience as an SE is going!