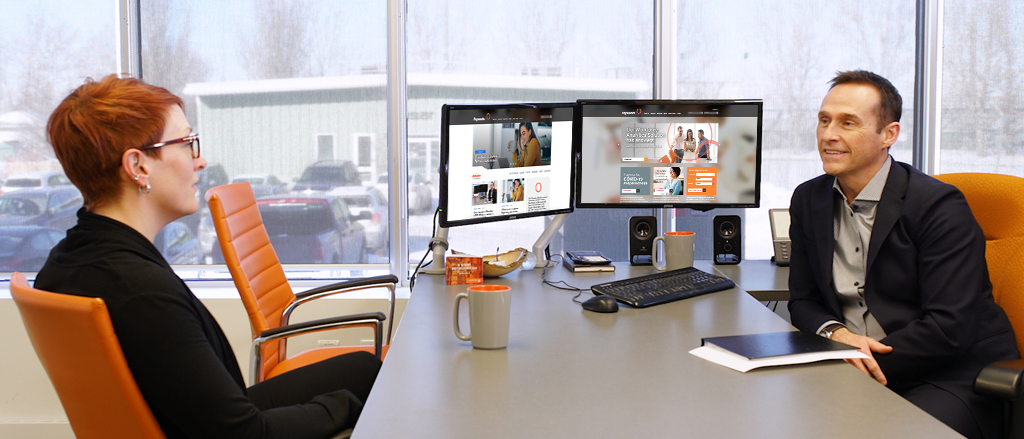 From the desk of President & CEO JP Perron: a letter to our valued clients
Mar 23, 2020
Media
--- Payworks
---
The way workplaces are operating has changed rapidly due to the impacts COVID-19. At Payworks, we've taken measures to ensure the well-being of our employees, customers, partners, and community as their health and safety is our top priority and therefore at the forefront of all our actions. Today, all of Payworks' employees across Canada are enabled to work virtually, from the comfort and safety of home.

From the desk of Payworks' President and CEO JP Perron:
A letter to our valued clients:
As events of COVID-19 continue to unfold throughout Canada and the world, we want to update you on how Payworks is looking after the safety and well-being of our employees while taking care of you, our valued clients.
Two weeks ago, a large portion of our Payworks team was working in one of our several office locations across Canada. Our model is decentralized as we like to live in and support the communities we serve.
Today, our entire organization is now virtual. As a result, we feel we're in the best position to serve you in the longer term as nobody really knows how long this "new normal" will be with us. Working remotely allows Payworks to do all we can to ensure the well-being of our staff and help to protect the health care professionals and others on the front line who are working around the clock in our collective interest.
Naturally, being virtual means your Payworks support teams will be helping you from their homes. While we've accomplished much these past two weeks, we ask for your patience as we settle in. Yes, you might hear a dog barking in the background or mom or dad being asked "where's my socks?"; however, please know that our Payworks team from coast to coast cares deeply about serving you and is committed to being there for you. Most importantly, we recognize the critical importance payroll has to your business, and we're operating our business as usual when it comes to the rigor of good security and governance.
We will come out of this a stronger society; we also recognize that the current economic impact felt by many of our customers is profound. Thank you for allowing us to serve you. We are in this together.
Sincerely,
JP Perron
President and CEO, Payworks
Key topics in this article:
Media