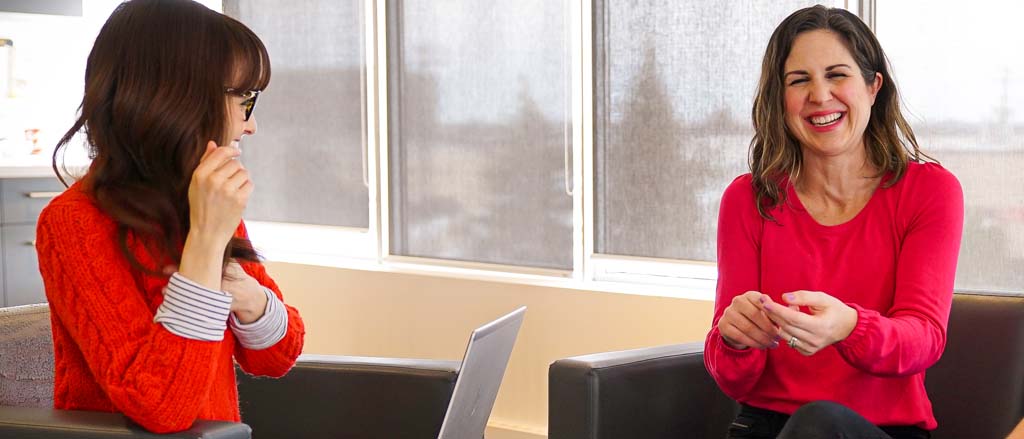 Book Lovers Day: Recos from Amanda, one of our Marketing stars
Aug 09, 2023
Resources Payworks
Be honest: is your brain feeling a little fuzzy after the past few weeks of summertime sun? Yep, ours too. Thankfully, today is National Book Lovers Day and a great opportunity to sharpen up again!
This year, we've reached out to Senior Marketing Manager Amanda Soloway for her faves when it comes to inspiring positive change. For her recommendations and a glimpse at a few of the books near the top of her TBR pile (that's "to be read", of course), read on.
Atomic Habits
by James Clear
Amanda says: "I read this book very quickly on the first day of 2022, which was great timing for thinking about goal setting! This is good for anyone who's looking for tips to help them set and achieve their goals and make changes in their behaviours, regardless of who they are and what they do. It's full of practical strategies."
About the Author: James Clear has "been writing at JamesClear.com about habits, decision making and continuous improvement since 2012. [He's] the author of the #1 New York Times bestseller, Atomic Habits, which has sold more than 15 million copies worldwide and has been translated into more than 50 languages. [He's] also known for [his] popular 3-2-1 newsletter, which is sent out each week to more than two million subscribers."
The Power of Moments
by Chip Heath and Dan Heath
Amanda says: "These captivating business storytellers focused this book on the theme of creating memorable moments in time. Although it was of particular interest for me being in the client service industry, the book highlights the importance of personal moments as well as providing pages of examples that span a variety of organizations and industries. I think I filled a notebook with ideas after reading this book!"
About the Authors: Chip Heath "is a professor at Stanford Graduate School of Business, teaching courses on business strategy and organizations. He is the co-author (along with his brother, Dan) of four books." In addition to his role as co-author, Dan Heath "is a Senior Fellow at Duke University's CASE center, which supports social entrepreneurs." Their parents are "just happy that their sons are playing well together."
An Astronaut's Guide to Life on Earth
by Chris Hadfield
Amanda says: "Some of the most inspiring books I've read are memoirs by people who've accomplished amazing things. It's been a few years since I read this one, but it struck me as a fascinating account of how to follow your dreams, work (very) hard to achieve your goals, and lead by example. Chris Hadfield shot for the moon… and maybe he didn't land there, but he flew to space three times and that might be even more impressive!"
About the Author: "Referred to as 'the most famous astronaut since Neil Armstrong,' Colonel Chris Hadfield is a worldwide sensation." He is a "retired astronaut, first Canadian Commander of the International Space Station, musician, speaker and book author. In 1995, Hadfield became the first Canadian to walk in space, and the first astronaut to operate the Canadarm."
What's next?
Amanda's currently enjoying My Best Mistake by Terry O'Reilly, and has set her sights on the following as her next great reads:
Made to Stick by Chip Heath and Dan Heath
Obviously Awesome by April Dunford
Life 3.0: Being Human in the Age of Artificial Intelligence by Max Tegmark
What's on your summer reading list? Let us know in the comments below!