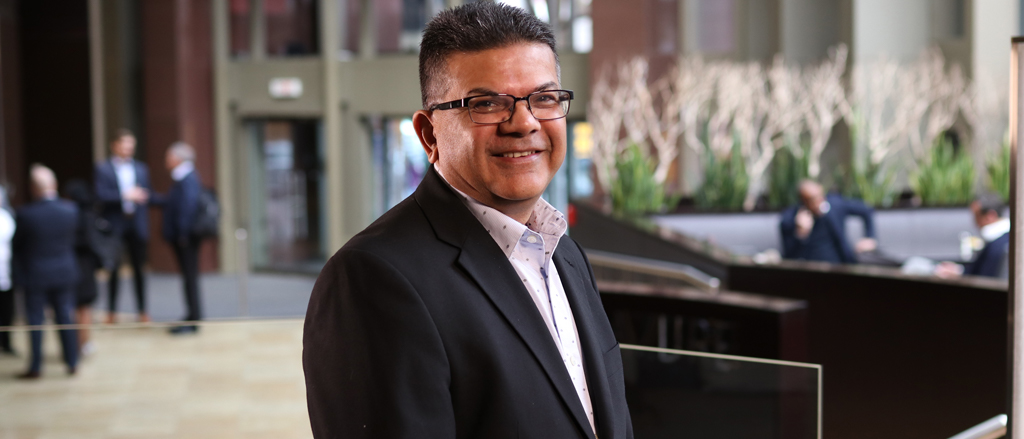 Meet Manager, Implementation Ashok Mistry
Mar 22, 2018
Culture Payworks
Say Hello to Manager, Implementation Ashok Mistry!
Ashok Mistry, based out of our Toronto office, has worked for Payworks for the past nine years. Ashok, or Ash as he is referred to around the office, started here first as an Implementation Specialist, and two years ago he was appointed to the role of Manager, Implementation. He first heard about the opportunity to come on-board with Payworks from Janice Storms, with whom he had previously had the pleasure of working.
Ash has worked in the payroll industry since 1985 when he first came to Toronto from England. He began in a customer service role, progressed to Junior Account Manager, and then Senior Account Manager. He was promoted to Manager of Payroll Customer Services and held similar roles when he later worked for two competing payroll companies as National Manager of Small Business. All of Ash's experience has come from managing client accounts, team members, managers, and most importantly, on-the-job activities. He also credits his successes to keeping up with technology.
Ash said as an Implementation Specialist he uses his project management and customer service skills to implement corporate business payrolls. He explained his entire role is the best part of his day because there is always something going on!
Ash grew up in England, which is where he met his wife Jioti. They have twin 25-year-old daughters and a 23-year-old son. Residing in Toronto, everyone in the family is a Maple Leafs fan! In his free time, Ash enjoys attending car shows, particularly antique cars. Ash and his family take part in volunteering at community activities whereby helping and assisting in arranging cultural festivities and various events through the year.