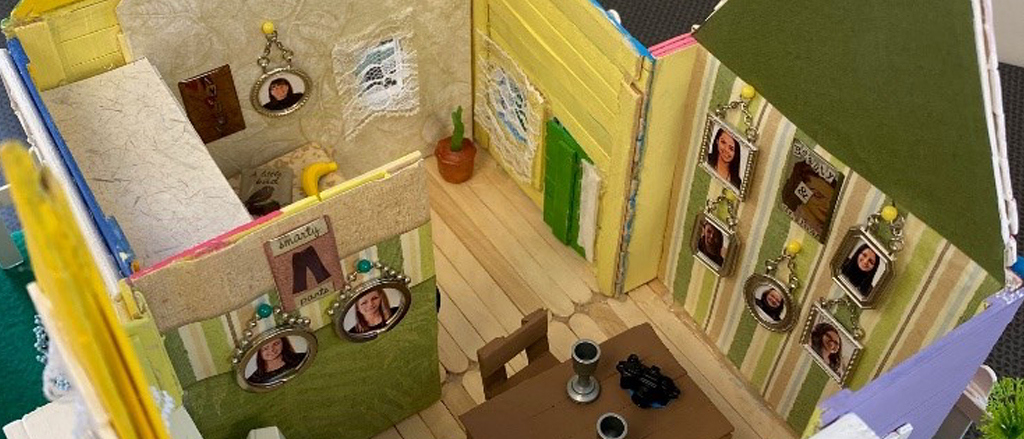 Throwback Thursday: Have you heard of the Parade of Popsicle's?
Nov 19, 2020
Culture
--- Payworks
---
Members of the Payworks Implementation and Customer Service Teams put their creativity and problem-solving skills to work this past January in a cross-country and inter-departmental competition to build the best Popsicle Dream Home.
The end result was absolutely outstanding and mind-blowing – we never could have envisioned these cabanas, tree houses, ranches or the Tim Hortons replica! Our teams are not only extremely knowledgeable when it comes to serving our clients across Canada; they also have top-notch imaginations and design talents.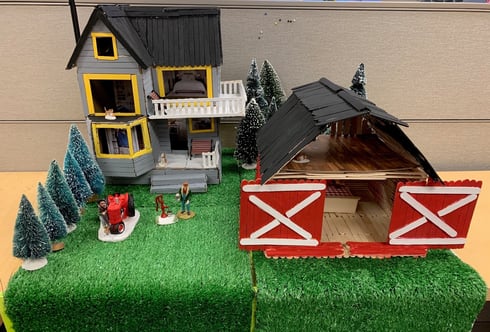 Each team was supplied with a bag of materials they needed to build their Dream Home, including Popsicle sticks, cardboard, glue, and markers. The rules of competition stated that materials not included in the bag could also be used in the design, if the team chose to supply them (which as you can see by the photos, they surely did). All participants were encouraged to use their creativity and think outside of the box when building their Dream Home.
The Parade of Popsicles, otherwise known as the judging period, took place from February 3-6, 2020. Alongside their submission, each team also supplied a description and photos of their creation. In the end, every Dream Home showcased creativity, dedication and teamwork… but a winner had to be declared!
The third place winner of coffee and doughnuts was Misfits Manor.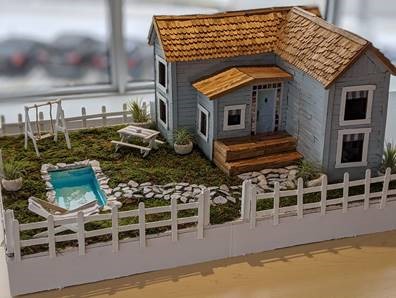 "Built in the Cape Cod style, this spacious Hamptons house – surrounded by a white picket fence – has enough space to make all the Misfits feel right at home. If you're a free spirit, an oddball, an outsider, or a nonconformist, you'll feel most welcome at Misfits Manor. Explore the landscaped grounds, enjoy a swing with a friend, relax on a lounge chair or take a dip in the cool waters of our luxurious swimming pool. May the memories of your visit to Misfits Manor be as beautiful as the perfectly shingled roof, as serene as the glass-calm pool, as comfortable as one of the lounge chairs, and as enticing as a meal at the artisan picnic table."
Second place, also the winner of coffee and doughnuts, was the Tree House.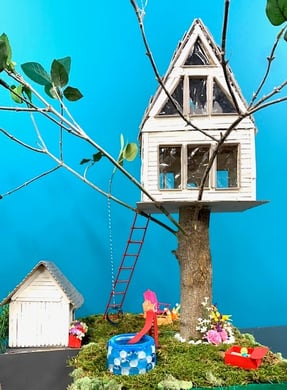 "This rustic gem is located high up in a tree with very limited access, only by the means of a long and questionable ladder. This little woodland oasis is the perfect spot for Friday afternoon meetings. Below is a lovely garden for spending time in nature, and of course with a bonfire for s'mores!"
The grand prize winner of the competition was a team who tugged on heartstrings and nostalgia, and took all expectations Up, Up, Up and away...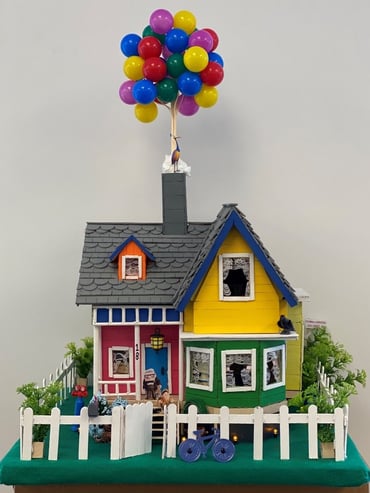 "This Up Lifting little gem is a dream home. Feel free to join us on a trip to anywhere you want to go. Constructed with love, Popsicle sticks and hot glue, it's lucky you cannot feel the cuts, burns or hear the screams that went into this project."
There was 13 teams in total who participated in our Parade of Popsicles, and we want to thank all those involved for their collaboration and ingenuity. We think any of these Dream Homes would be a dream to visit!