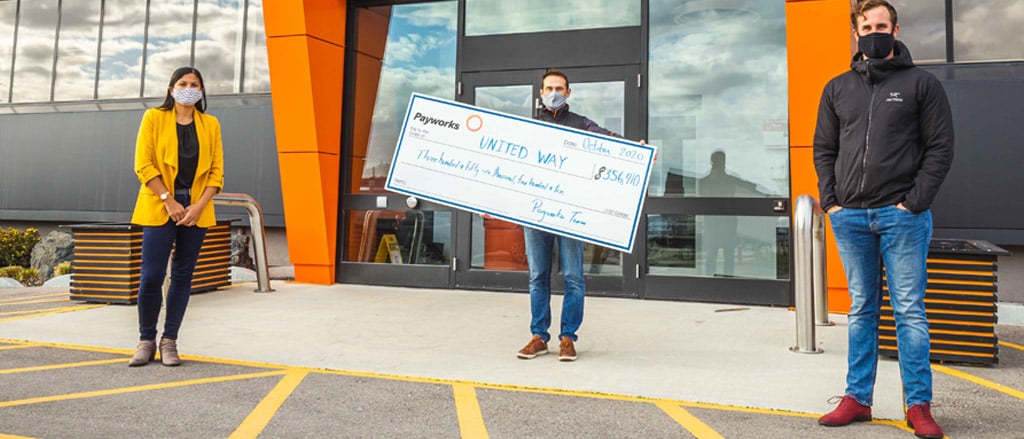 What we're thankful for: our staff and their generosity
Oct 16, 2020
Pay It Forward
--- Payworks
---
In a year that's been anything but normal, the generosity of our staff hasn't faltered. Once again, our people have left us speechless as we virtually gathered on October 8 to celebrate the wrap-up of our national Payworks United Way Workplace Campaign for 2020.
Prior to setting our campaign fundraising goals, our United Way committee took into consideration the many challenges this year has brought; among them, the fact that we couldn't physically gather to attend educational sessions like Agency Tours or impact speakers, raise funds to pull planes, or even take the time to enjoy some delicious Kickoff Day pancakes as we would in previous years. Despite those challenges, we're excited and extremely humbled to announce that we recently wrapped up our most successful United Way Workplace Campaign yet!
All there was to say was "WOW!!!!" which Vice President, Human Resources Nicole Stewart shared in our chat when the final number was unveiled to all staff on Thursday afternoon.
The national Payworks United Way Workplace Campaign goal was to collectively raise $300,000. While physically apart, our staff truly did come together, unite, and exceed that goal by 119%, making this year's total donation $356,410.32.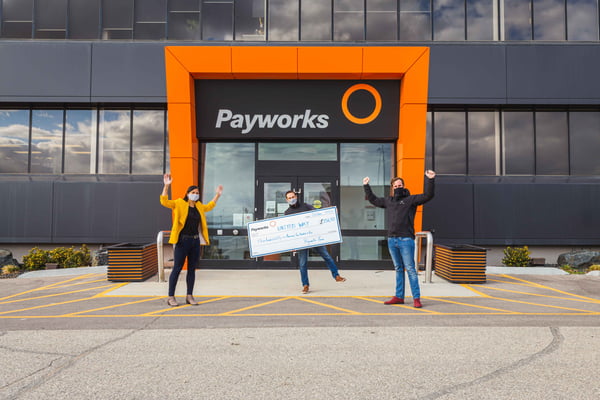 "I wish one could convey true sentiment through simple words on a screen. This keyboard can't do justice to how incredibly proud I am of what you all accomplished this year," said President and CEO JP Perron. "Your generosity and willingness to do right by others is inspiring."
This remarkable milestone was made possible by all of our extremely generous employees who've thereby made a significant and direct impact in the communities where they live, work and raise their families – especially this year. Throughout our two-week internal campaign, we hosted a number of virtual conferences where our staff could not only hear directly from those who've benefited from United Way-funded Agencies, but also from the Agency staff who are navigating and persevering through the unique challenges the COVID-19 pandemic has brought to their respective organizations. Connie Walker, President and CEO at United Way Winnipeg, joined Payworks' staff during our virtual celebration. She explained that in current times it's understandably easy for individuals to turn in and focus on their family and friends, but that, although we're apart, connection and community is what keeps us moving forward together.
"At this time in our world, community is so important," she said. "We need to be connected to each other and we need to work together more than ever. Thank you to the Payworks staff for believing in that as strongly as I do."
The grand total includes the funds raised through the Payworks Winnipeg campaign, all of the workplace campaigns in our regional offices, as well as the company corporate match of up to $5,000 per employee.
"Thank you so much to every single person that made the choice to donate to United Way," said Payworks United Way Committee Co-Chair, Trevor MacHutchon. "This year was definitely an unprecedented one, both with the challenges that were posed but also with the incredible record-breaking results."