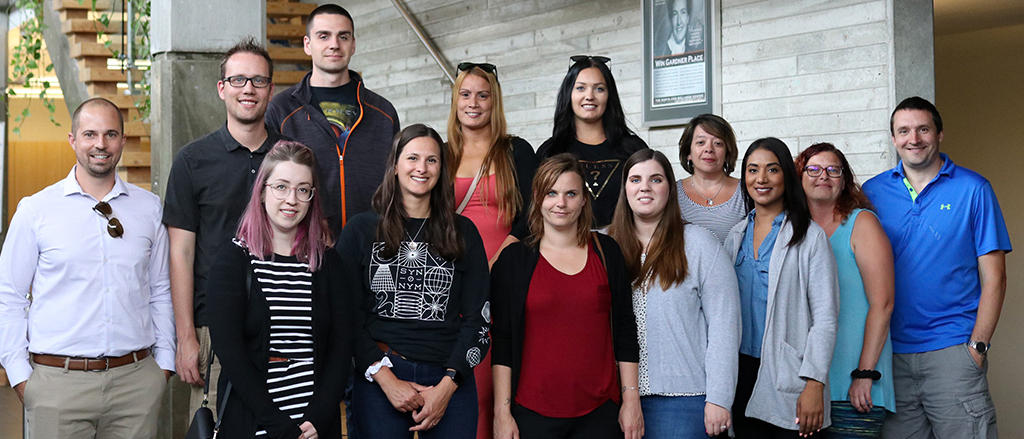 Visiting United Way Agencies
Sep 08, 2019
Pay It Forward
--- Payworks
---
It's that time of the year, where our United Way Workplace Campaign is right around the corner.
As a preamble to all things United Way, Payworks typically hosts a handful of United Way Winnipeg Agency Tours in the month of August, where 10+ members of our staff visit between three to four United Way sponsored agencies in the city to see first-hand the amazing work they do to support the community.
This year, our staff visited ImagineAbility, the Immigrant Centre as well as the YMCA-YWCA North Youth Centre and Community Outreach.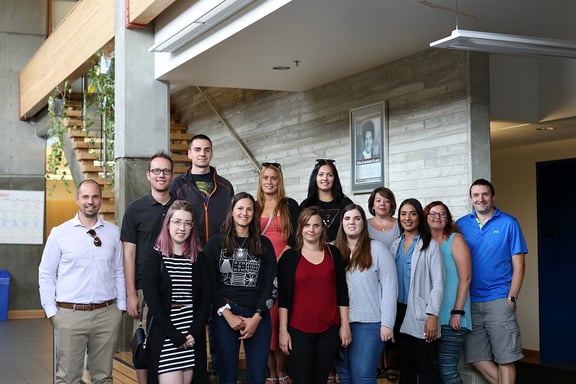 The YMCA-YWCA North Youth Centre was the first United Way Agency Tour this year for our staff, which took place on August 15. The YMCA-YWCA has been in Winnipeg for 140 years, nurturing the potential of children, teens and young adults, promoting healthy living and fostering a sense of social responsibility. The North Youth Centre has been located on McGregor Street for just shy of 10 years. The Centre welcomes children from preschool to 17 years of age to a safe environment, away from any pressures from the street. The facility has a skate park, indoor play structure, gymnasium, a reading nook, and numerous places to sit back and relax. Memberships to the North Youth Centre are approximately $5 annually for local kids.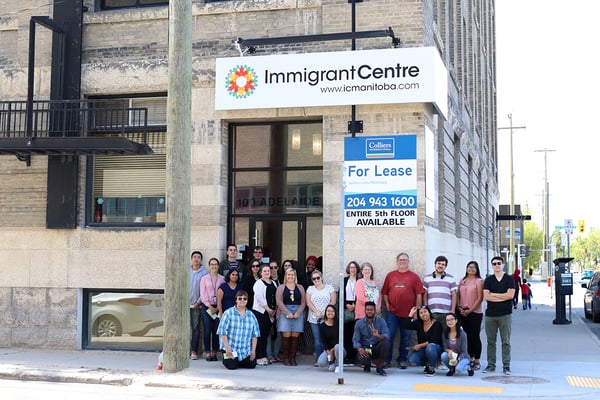 The second Payworks United Way Agency Tour was to the Immigrant Centre which took place on August 22. The Immigrant Centre has been located in Winnipeg for more than 70 years. They help newcomers succeed in their settlement plans and they help to foster community partnerships. They also facilitate quality, innovative services that allow immigrants to connect, integrate, and actively participate in Canadian society. Last year alone the Immigrant Centre assisted more than 15,000 individuals who were seeking immigration and settlement assistance. Some of the services the Centre offers includes driver education classes, employment services, citizenship classes, nutrition services, computer training, to name just a few. The Immigrant Centre also offers these services to the entire province, not just through their Centre in Winnipeg but also through their Rural Support Program.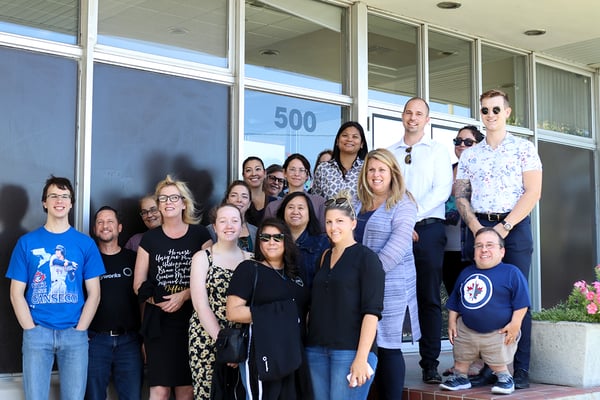 The last Agency Tour of 2019 took place on August 23 when a group of our staff visited ImagineAbility. ImagineAbility supports the aspirations of individuals living with a disability. The organization has been operating in Winnipeg for more than 50 years and today they support more than 200 people in our community. The organization helps provide access to supports such as education, employment, recreation, life skill development, work readiness, volunteer services, as well as interest exploration.
Payworks supports United Way Centraide Canada. Today there are more than 100 United Way Centraides across Canada, autonomous non-profit organizations that raise money and allocate funds locally to support their communities. Through Payworks' annual national United Way corporate campaign, Payworks invested more than $275,000 in our communities in 2018.
Next week Payworks' 2019 Workplace Campaign will begin. Stay tuned for more details and lots of picture of the different festivities we have planned!