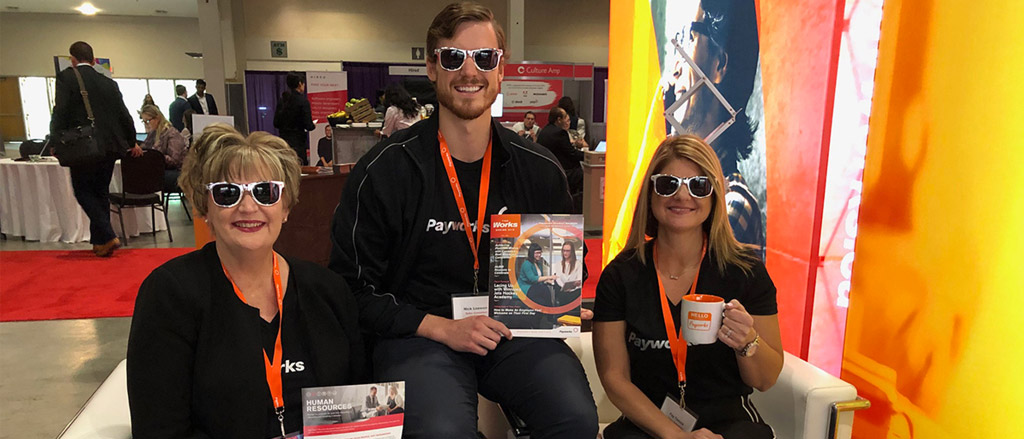 Tech demos, industry pros & tons of prizes at the latest show
Jul 03, 2019
Events
--- Payworks
---
Our staff is back in the office after making Payworks' debut at the HR Tech Summit at the Enercare Centre in Toronto June 18-19.
The HR Tech Summit is a place where more than 1,000 HR and tech professionals gather. The combination of the panel discussions, trade expo, workshops, and tech demos displays the sector's strength as it continues to grow at a rapid speed with technological disruption and automation transforming workplaces across Canada of all sizes.
Payworks participated in this year's Summit as a Gold Sponsor. As a part of our sponsorship, Payworks industry expert Cindy Tarasow, HR and Analytics Consultant, provided a live tech demo where she showcased how our Workforce Analytics solution can help businesses make data-driven decisions first-hand. We understand human resource professionals are being asked to provide timely answers to complex questions - Cindy showed them how Payworks' powerful, user-friendly tool put them in full control of the information at their disposal.
Those who visited our booth left with lots of Payworks goodies. Our staff gave delegates a #HaveWeMet coffee mug as well as a pair of #PayworksGoesPlatinum sunglasses. Delegates also had their badges scanned and went home with some sweet schwag - a special shout-out and congratulations to Diana who won our grand prize, $500 in gift cards as well as a $500 donation made to Ronald McDonald House Charities South Central Ontario on her behalf.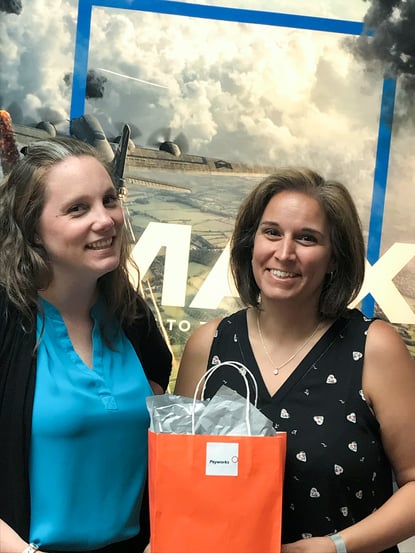 Check out these snap shots 📷 from the HR Tech Summit: