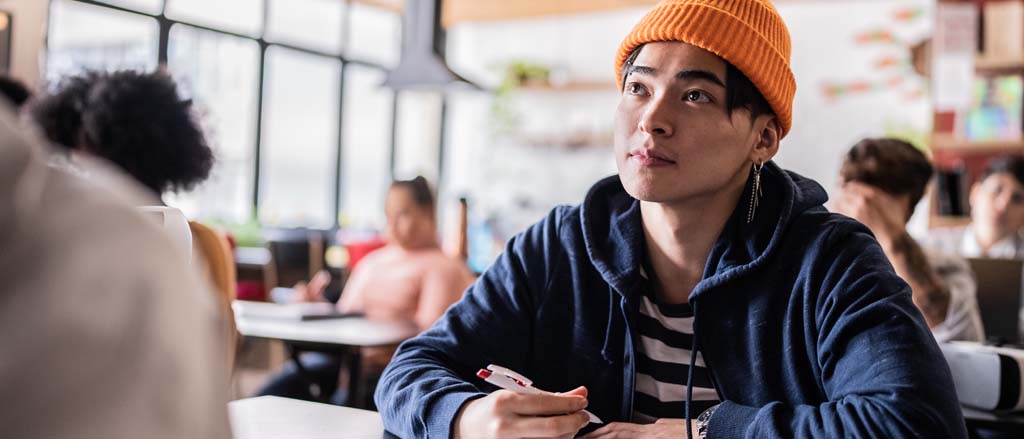 Teaching, guiding, building and more: PIF Day dispatches from our team
Aug 26, 2023
Pay It Forward Payworks
When the sun's shining and the patio's calling, positive vibes are often close behind… and for our team, this means spreading some of that good energy within our community!
Since the 2015 inception of our Pay it Forward (PIF) Day program, we've been using our time and talents to make a difference at the organizations about which we're passionate. Read on for a quick peek into just a few of this summer's many PIF Days thus far…
Empowering the Canadian workforce's next generation
This past May, three members of Payworks' Head Office team were welcomed into Arthur A. Leach School - more specifically, Mrs. Savage's Career Development classrooms! The goal of this class is to prepare Grade 9 students to enter the workforce at a time when many of them are about to take on their first summer jobs. When it comes to payroll, this means equipping them with an understanding of different pay elements, what they can expect to see on their first pay stub, how a T4 works, and more.
Given the nature of their roles, Service Support Leads Adrianne Choy and Chloe Thiessen and Senior Learning & Development Specialist Maddison Kowalczuk were perfectly suited to educate and inspire this next generation of the Canadian workforce.
They shared their knowledge with over 60 students in three classes, collaborating with Mrs. Savage to provide guidance that she afterwards described as "engaging and relevant to the students… the kids loved it, and the comments were very positive! This information is really crucial to helping teens start off their working lives on the right foot."
Giving back on the golf course
Client Service Representative Alyson Remillard and Human Resources Administrator Tara McCarthy were similarly inspired to give back to some of the youngest members of our community - in their case, "the 130,000 kids who need HSC Children's Hospital each year."
In June, Alyson and Tara volunteered at the Children's Hospital Foundation of Manitoba Golf Tournament at Glendale Golf & Country Club. This tournament included "golf, great food, and an exclusive opportunity to rub elbows with sports greats."
Alyson and Tara helped keep things moving by directing golfers, and their efforts were much appreciated at what Alyson describes as "a fun, well-organized and busy event!"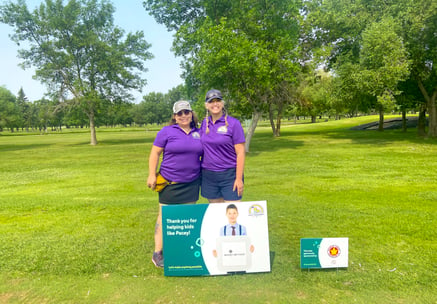 Photo: Alyson (left) and Tara (right) volunteering at the Children's Hospital Foundation of Manitoba Golf Tournament, June 2023.
Building homes with Habitat for Humanity
Just a few days earlier on the other side of Winnipeg, eight members of Payworks' Product team were also out enjoying the sun - in this case, rolling up their sleeves at the build site of a Habitat for Humanity five-family side-by-side housing unit. Longtime PIF Day favourite Habitat for Humanity "is a nonprofit housing organization that believes everyone deserves a safe and decent place to live."
By the time 2025 rolls around, there should be five of these side-by-side units in this growing community… but for now, Payworks PIF Day volunteers were put to work building exterior walls and doing "a lot of hammering - mostly nails; sometimes a thumb or finger."
The team shared that they had a great time and appreciated the support received on-site. "The construction leaders are always great to work with, and are willing to show you some tricks of the trade," they report. "And with the project completion date still two years away, there's lots of time to come back and volunteer again!"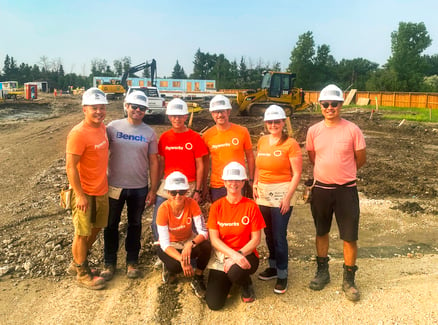 Photo: Eight members of Payworks' Product team spent a PIF Day volunteering with Habitat for Humanity in June 2023.