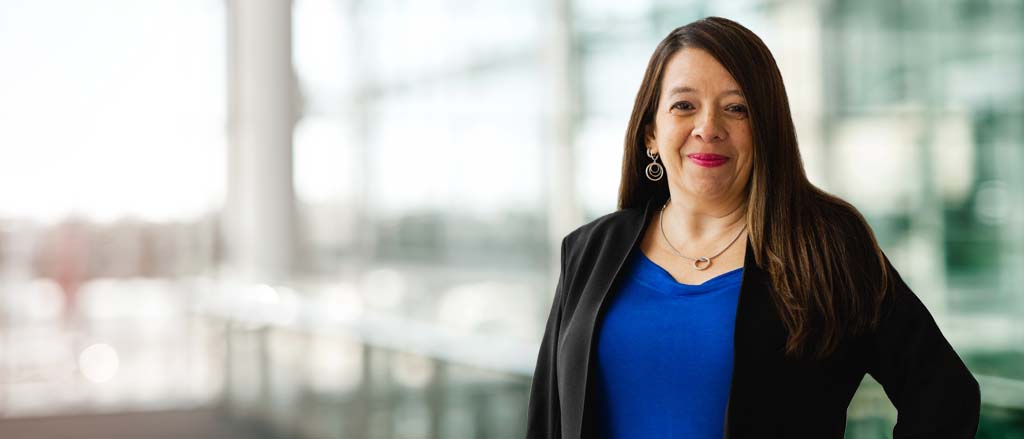 Finding a new path at Payworks: Rosa's story
Feb 02, 2023
Culture Payworks
Even if you don't recognize her face, if you're one of Rosa's many happy clients, you certainly recognize her name! Rosa's been one of our Service team superstars since January 2008, and has helped countless businesses with their payroll, HR and other workforce management needs.
It's been just about 15 years since Rosa left behind the literal heavy lifting of bakery work - she says she was hauling around "40 lbs of flour, five times a day" - and started tackling an entirely new challenge, after an acquaintance who worked at Payworks recommended it as an engaging and quickly-growing company.
With zero payroll experience under her belt at the time, Rosa joined Payworks' Service team (which she describes as "maybe only 35 to 40 of us in total back then") and never looked back. In 2015, she completed her Payroll Compliance Practitioner (PCP) designation, and today she has over 300 clients - some of who have been with her throughout her entire tenure with the organization.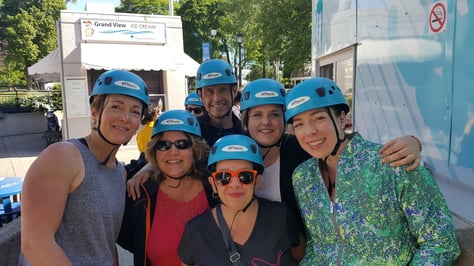 Photos: Rosa and friends hit the zip line at President's Circle 2018 in Niagara-on-the-Lake, ON.
Now, on the eve of her 15-year anniversary, Rosa's ready for a change and "to see what else I can do." Starting this winter, she'll be putting her PCP designation to use for our internal Payroll team.
We sat down with her to chat about her new role, her favourite memories of working in Service, and what advice she'd give to those who are just beginning their own (hopefully equally long and enjoyable) careers with Payworks.
theWorks: What was it like when you first started at Payworks?
Rosa Rumore: Well, the company was much smaller in general, but we also didn't have the Learning and Development structure in place that we have now, so the first year was a real learning curve for someone without any payroll experience up to that point! We also didn't split up accounts by size, so I was working with clients of all sizes right away. It was a challenge for sure.
tW: Have any of those clients from the early days stayed with you all this time?
RR: Yes! I started specializing in businesses with 50-75 employees around 2018, but that meant I got to take a lot of my long-time clients with me. I still have at least two from when I started in 2008, and many more that have been with me for over 10 years.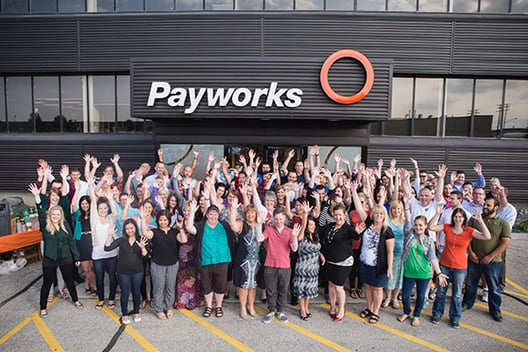 Photo: Rosa was front and centre at the 2014 Grand Opening of Payworks' Willson Place headquarters in Winnipeg.
tW: How has your relationship with these long-time clients evolved as time goes on?
RR: I would say that I consider many of them to be like friends! We talk about our lives, our families… they share with me, and I share with them. One of my clients grew up in the North End of Winnipeg, and I grew up very close by - and you find those kinds of connections the more time you spend working with all of them. I'm going to miss them, but it's time to move on and keep growing.
tW: Have you ever had the chance to meet any of your clients in person?
RR: One of my clients took me for lunch before she retired, which was very sweet, and I've met a few others when they've come into the office. I've also stopped in here and there when I'm traveling - I had a client in Falcon Lake, MB and I stopped by to say hello when I was camping there. It was nice to finally meet them after such a long time!
tW: What do you think you'll miss about working in Service?
RR: The connection that you make with clients. I'm going to miss having a chance to talk to them on a daily basis! Not talking to different people every day will be a huge change. But also, I'm going to miss working with the Service team - they're pretty incredible, and great people.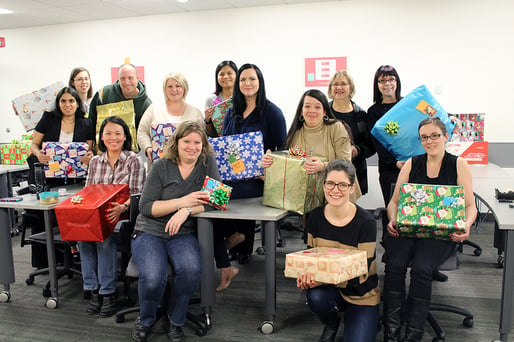 Photo: Rosa is a longtime Christmas Cheer volunteer…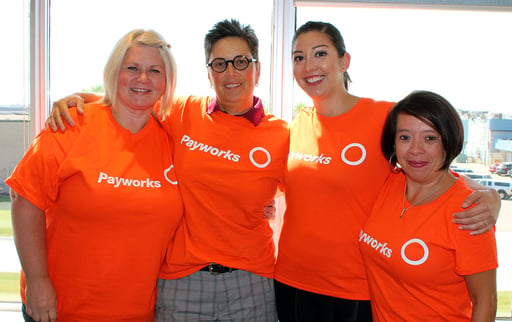 Photo: …who's always eager to Pay it Forward!
tW: What's been the most rewarding thing about your time in Service?
RR: The appreciation and gratitude from clients when you know you've made a difference in their day. You can be helping them with the smallest thing and they just get so excited that it's fixed! They really appreciate us being there for them, and it feels good to know we can help.
tW: If you could offer one piece of advice to the rest of the Service team as you move on, what would it be?
RR: My advice would be: patience! And that means patience with your clients but also patience with yourself. If you don't know an answer, ask for help when you need it. If you're stuck, reach out to your team - they're there to help you, and won't let you fail. When we work together - that's when we're at our best.