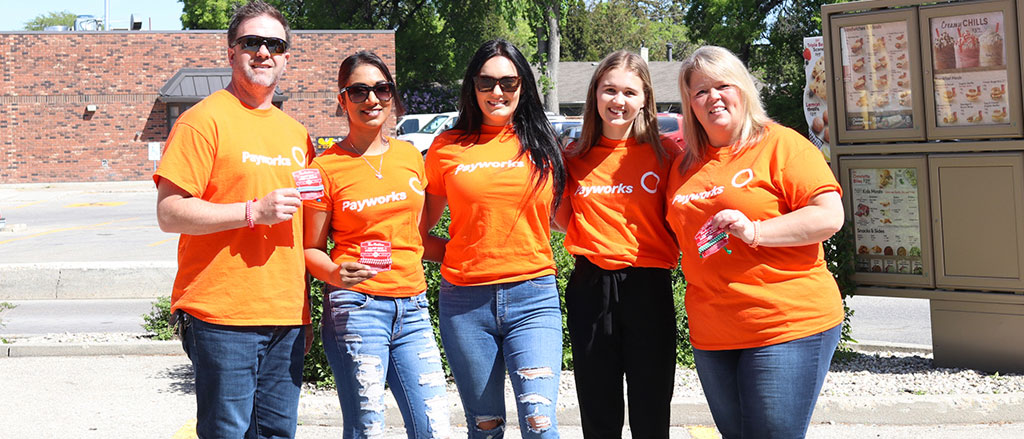 Coming together in support of Tim Hortons® Camp Day
Jun 11, 2019
Pay It Forward
--- Payworks
---
There were 11 Payworks volunteers who set up camp at their local Tim Hortons® to show their support for Tim Hortons® Foundation Camps (THFC) during Tim Hortons® Camp Day on Wednesday, June 5. Volunteers spent the morning raising both awareness and funds by preparing coffee behind the counter, selling Camp Day bracelets in the drive-thru, and collecting donations.
Camp Day is THFC's largest annual fundraising initiative. For this 24-hour period, all coffee sales from participating Tim Hortons® restaurants go towards sending at-risk youth to camp. At participating locations, limited edition Camp Day bracelets were also available for $2. Last year alone, Camp Day raised more than $13.1 million, providing thousands of youth with a life-changing camp experience.
With the sun shining, Payworks volunteers sported their orange Pay It Forward t-shirts and enthusiastically welcomed patrons as they rolled through for their morning brew.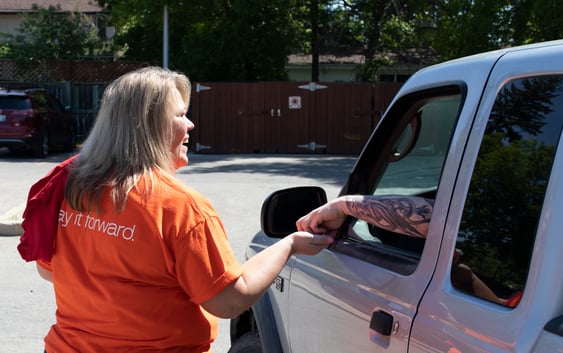 I had an amazing time today supporting Camp Day! I think this is a wonderful charity and for me it is the right thing to do. I love supporting our community and doing right by people is the best reason to get involved! All kids deserve an opportunity.
-Arlee Snitowski, Client Service Manager, Franchise Accounts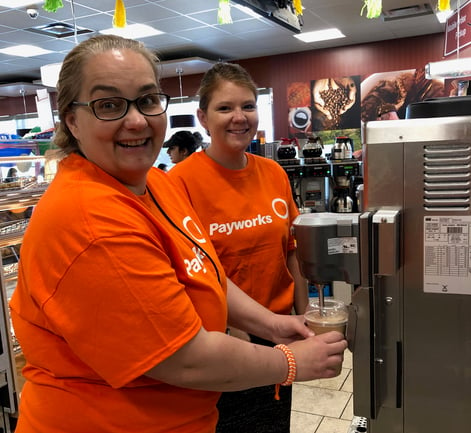 I had a great time. This year the location I was at had no drive-thru, so they had us inside helping at the till – I was in charge of the coffee, Iced Caps and Iced Coffee. It was so nice to have hands-on experience. The staff was amazing and so patient with us when showing us what to do. Everyone was super friendly and helpful. Tim Hortons® Foundation Camps is a wonderful organization and it is so nice to be part of such a great day! High fives to our team for being involved in such a lovely cause.
-Margaret Windsor, Client Service Representative, Franchise Accounts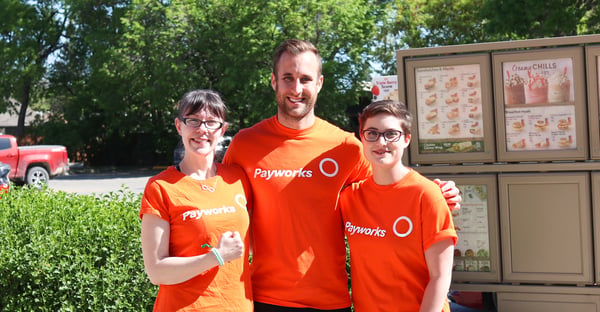 It was fun, the weather was great, and most people we approached were more than willing to donate and help. It is always a good experience when you are able to give back to the community, and especially since Payworks gives us the opportunity to do so.
-Kate Nacson, Client Service Representative, Corporate Accounts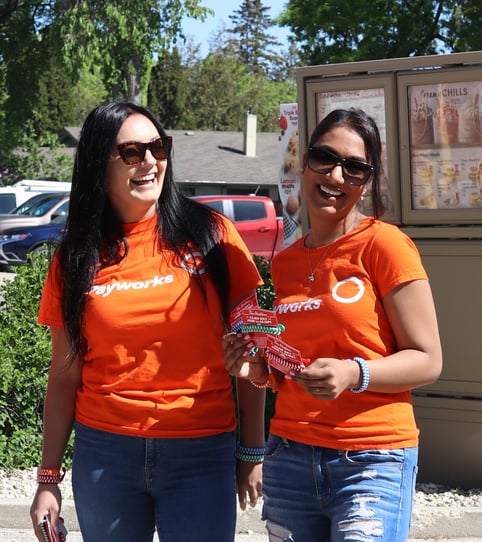 We had the best time today interacting with customers – almost everyone we spoke with ended up donating to Camp Day and received a bracelet! I love being able to encourage others to make a difference in our community!
-Carly Naaykens, Client Service Representative, Small Business Accounts
This was my first time volunteering for Camp Day and I absolutely loved it! Everyone was super friendly as we played music and kept the energy upbeat and enjoyable. Many people were happy to donate and participate in the cause. I will definitely volunteer again next year!
-Sam Sookhoo, Implementation Specialist, Small Business Accounts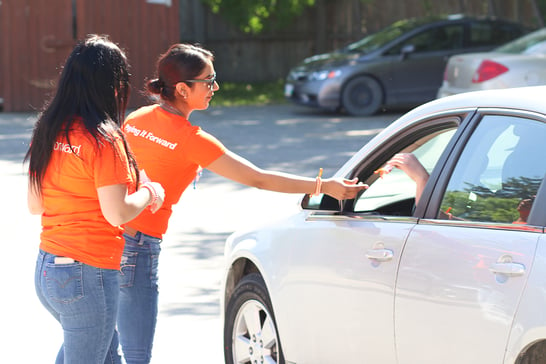 One of the reasons I love working at Payworks is due to their community involvement, and even more so that we as employees are encouraged to Pay It Forward. While participating in Camp Day, the managers and employees were awesome and very welcoming, having us jump right in and help serve their customers; it was a great experience. It was so nice to be recognized out in the community, while helping spread the positive image that Payworks has and continues to live up to.
­-Erika Miller-Smith, Client Service Representative, Small Business Accounts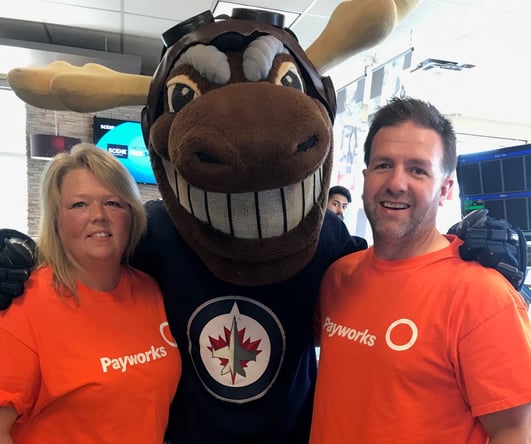 In April 2014, Payworks announced its national partnership with the Tim Hortons® Foundation Camps (formerly Tim Horton Children's Foundation). Camp Day 2019 marked Payworks' sixth year participating in the event.
Tim Hortons® Foundation Camps is a non-profit charitable organization committed to providing life-changing camp experiences for children living in economically disadvantaged households. The seven THFC camps across North America provide youth with the opportunity to build essential life skills and develop their full potential by teaching leadership, responsibility and teamwork at a critical point in kid's lives. To learn more or make a donation, click here.