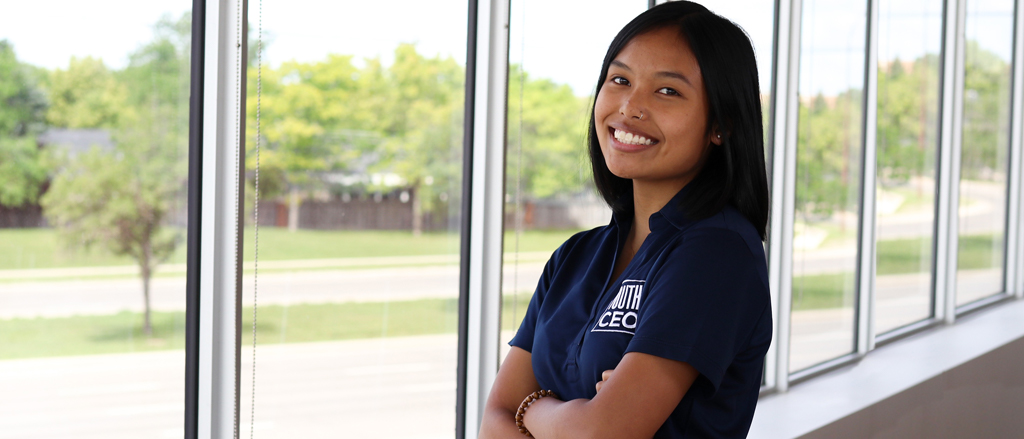 Welcoming Youth CEO for the third year
Jul 31, 2019
Culture
--- Payworks
---
Payworks Winnipeg welcomed 15 youth and two mentors from the Winnipeg Aboriginal Sport Achievement Centre (WASAC) to our Head Office and National Service Centre on July 23 as a part of the Youth CEO program. This Business Council of Manitoba initiative fosters youth with the opportunity to explore potential career opportunities and introduces them to businesses. Through training opportunities, participants are given the resources to learn and apply relevant skills in the workplace. This is the third year Payworks has participated in this program and we were excited once again to open our doors and show this group of individuals all of the different career paths a company like ours has to offer.
On July 23, Youth CEO was greeted enthusiastically. They were met with music, balloons, and an abundance of high-fives from our smiling staff. The group was introduced to who we are and afterward they were guided through our various departments, complete with a brief overview of what they do. The 75-minute tour proved successful as the motivated participants indicated their curiosity and desire to learn with questions for our team.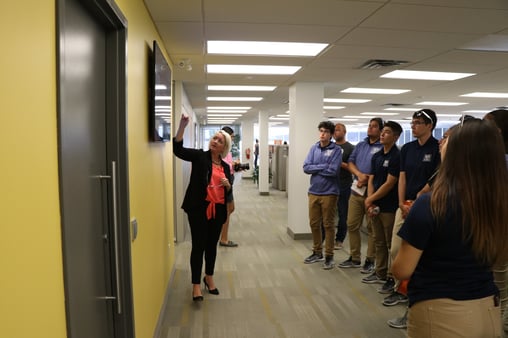 The Youth CEO participants also visited other Manitoba businesses. Each of the businesses who hosted a tour will also welcome one student from the group to join their organization for a week, providing them with a unique internship opportunity. We welcomed our very own Youth CEO, Rhea Alves, July 29 and she will be working alongside our staff until August 2.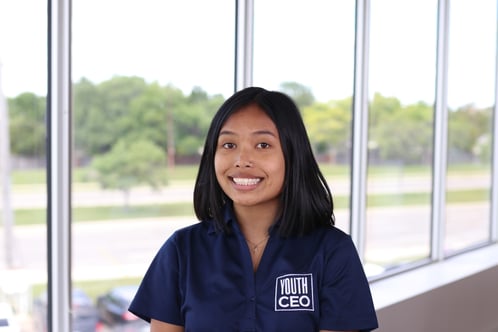 Rhea will spend the week job shadowing in all of our departments to gain a greater understanding and an in-depth view of the professional opportunities and possibilities for her own future career. Rhea will venture throughout Marketing, Human Resources, Product Management, Finance, Development, Implementation, Sales, Treasury, IT, Security, and Service… talk about a busy workweek! This journey will introduce her to not only potential career avenues, but also provide her with some quality, hands-on work experience. In a matter of five days, Rhea will have the opportunity to be involved with initiatives such as product marketing, digital website analytics, graphic design, accounting, sales dashboards, product management, distribution, internal audits, CodeWorks, security awareness and governance, as well as relationship management.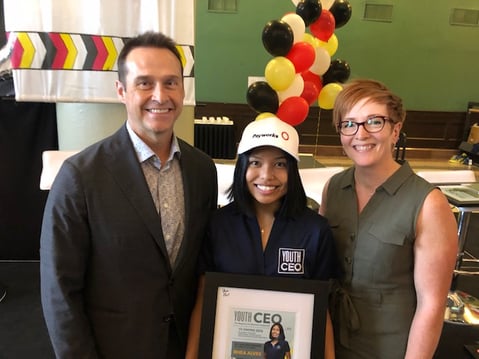 We're excited to have Rhea with us and we're gratefull she can be a part of our team!