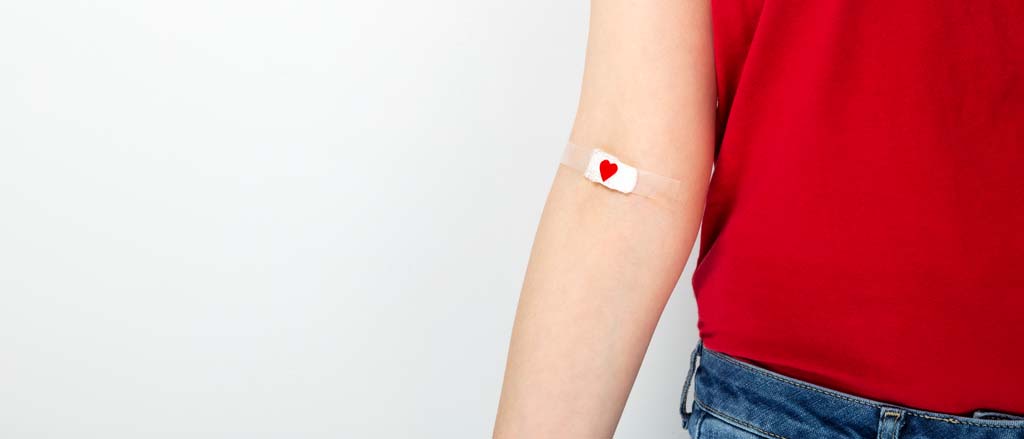 National Blood Donor Week: "Silent superheroes"
Jun 11, 2022
Pay It Forward Payworks
Ready to roll up your sleeves? June 12-18 is National Blood Donor Week, and Tuesday, June 14 is World Blood Donor Day. These days raise awareness about the need for blood and blood products, and acknowledge and thank donors for their contributions throughout the year.
Since 2018, Payworks has been designated as a Partner for Life by Canadian Blood Services (CBS). According to the CBS website, Partners for Life teams of all sizes contribute to more than 225,000 donations in Canada each year with teams contributing either individually or as a group.
Staff at Payworks' head office organize quarterly group appointments at CBS. From May 2021 to April 2022, together our staff booked 62 appointments and donated 49 pints of blood, which equals up to 147 lives saved. To maximize our impact each year, we also make an annual monetary donation to CBS, with last year's donation totalling $1,485.
"There's always a need for blood, but you can't wait until someone you know and love needs it," says Payworks CRM Analyst Rachel Haynes. "You have to donate now in the hope that someone will do the same for your loves ones. It feels like the least I can do, and I'm happy to do it."
During this year's National Blood Donor Week, our staff will be learning more about the impact blood donations can make in our shared communities. We're hosting a virtual lunch and learn for staff, and extending the opportunity for our employees to join our Partners for Life team through two donation days that week.
"You can be a silent superhero who saves lives," says Payworks Payroll and Implementation Specialist Mandi Hunt.
A special thank you to all of our staff who've donated and supported our Partners for Life program – it's a powerful gift, and to give it together as a team is even more special.
"I do it because there may come a time when I need blood," says Payworks Web Developer Warren Penner. "When I do, I know it'll be there because of CBS and the selfless, gracious heroes who literally give of themselves in order to help others. It costs nothing but your time, so if you can, why not be someone's hero and help save a life?"
According to CBS, there's an immediate need for blood: "the national blood inventory has declined by 25 per cent since the start of April." For more information or to book an appointment, visit: https://www.blood.ca.