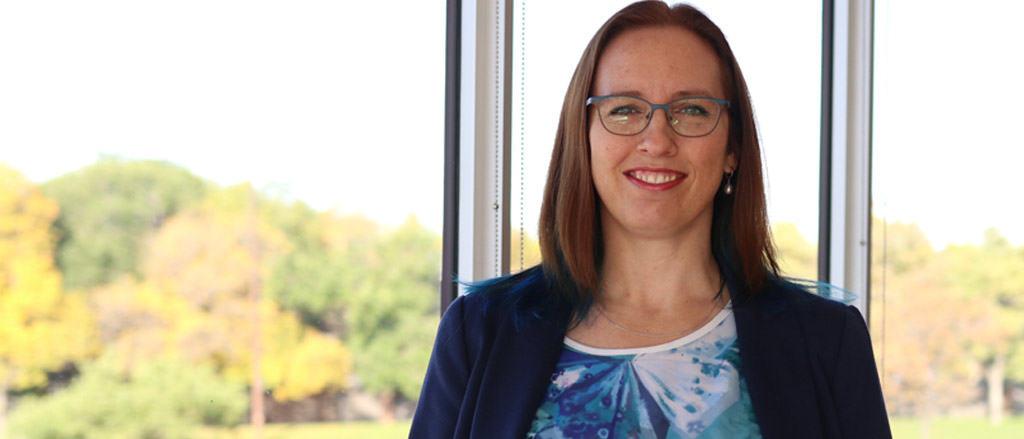 Meet Business Analyst Monique Pelletier
Feb 06, 2020
Culture
--- Payworks
---
She's obsessed with sticky notes, rigorous colour-coding and all things uber-organized.
Payworks Business Analyst, Monique Pelletier has spent the past four years working her logistical magic to drive efficiency and high quality output within our Winnipeg office. It's Monique's job to look at Payworks' products while they're in development and collaborate with the Product Owners to determine potential for improved functionality. She examines how our product works today and outlines the steps and changes necessary to achieve the desired end result.
"I chase down nitty-gritty details, book and run meetings, make sure everyone knows what the deadlines are, and overall the tasks we need to do to get there," said Monique.
Before changing career paths and becoming a Business Analyst, Monique was a Chartered Professional Accountant (CPA) - a job she had dreamed of doing since she was 12 years old. She laughs as she admits that her definition of "an exciting job" might differ from the social norm.
"Recently I was presenting to some teenagers about my job, about what it's like being a Business Analyst," shares Monique. "One of them noted that my job sounded boring. I guess my frame of reference may be a bit skewed because I love accounting and I love being a Business Analyst. Accountants and Business Analysts aren't boring; we just get excited about boring things!"

Monique also explains that while she was previously in an accounting role, she's always had similar tasks to that of a Business Analyst, like identifying specifications for accounting systems and processes. She just never realized that being a Business Analyst was a full-time job until she became one!

Outside the office, it's no surprise that Monique loves to spend her free time with a good puzzle, adding that "I also read a lot and enjoy cycling and spending time with my family… where I get to use my organizational skills even more!"