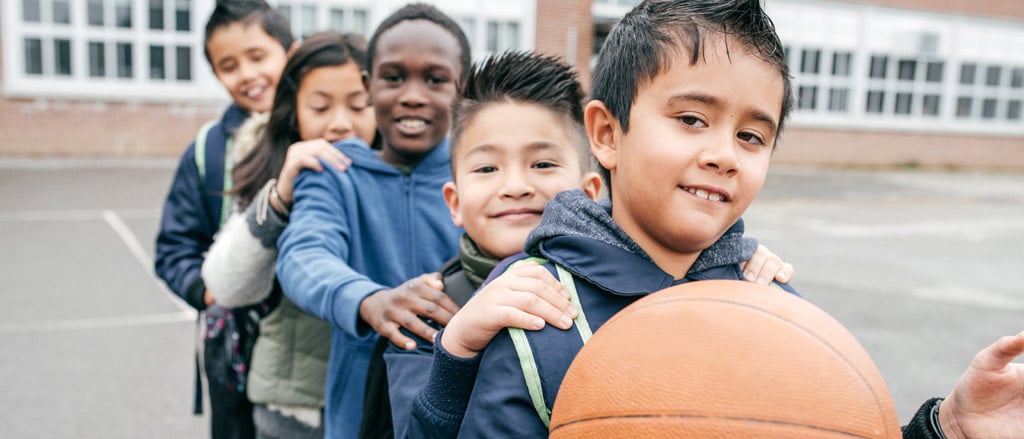 BC team "plays" it forward with The Kidsplay Foundation
Nov 27, 2021
Pay It Forward Payworks
One of the best parts of any Pay it Forward (PIF) Day for Payworks staff is learning more about the community organizations that are close to their homes and hearts. This not only makes for an even more rewarding day… it often leads them back to volunteer again in the future!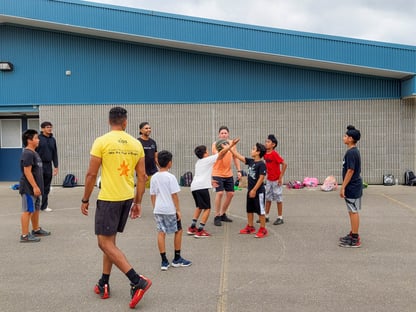 For Western Region Sales Manager Kiran Nagra and Sales Consultant Gurpinder Sandhu, this special organization is The Kidsplay Foundation, "a non-profit organization working towards keeping kids away from the lifestyle of drugs, gangs, and violence."
Kiran and Gurpinder have both volunteered with The Kidsplay Foundation in the past, and were joined this year by Sales Consultant Nick Bateson.
Together, the three of them helped run the basketball and soccer programs for approximately 60 kids attending the Foundation's summer camps. These camps are just one of a wide breadth of programs offered, including community patrol, drug and gang education, counselling services, mentorship and more.
"Volunteering our time with The Kidsplay Foundation is personally meaningful to me because it's an opportunity to engage in something I grew up enjoying (basketball!) with the kids in the same community I grew up in," says Kiran. "We've done this for a couple years now and even though it's only one day, the kids and staff are super appreciative. But honestly, I think it's even more gratifying for us than for them – it's just a blast to hang out with them!"
Gurpinder adds that "it feels great to help provide a safe and fun activity that gives the kids a place to interact with us and each other!"
"The highlight of the day for me was seeing the kids smile and build confidence as they learned the games we played," says Nick. "It was a great experience, and I'll 100% be doing it again next year!"
To learn more about how the Payworks team has been paying it forward in our communities, please visit https://blog.payworks.ca/tag/pay-it-forward.