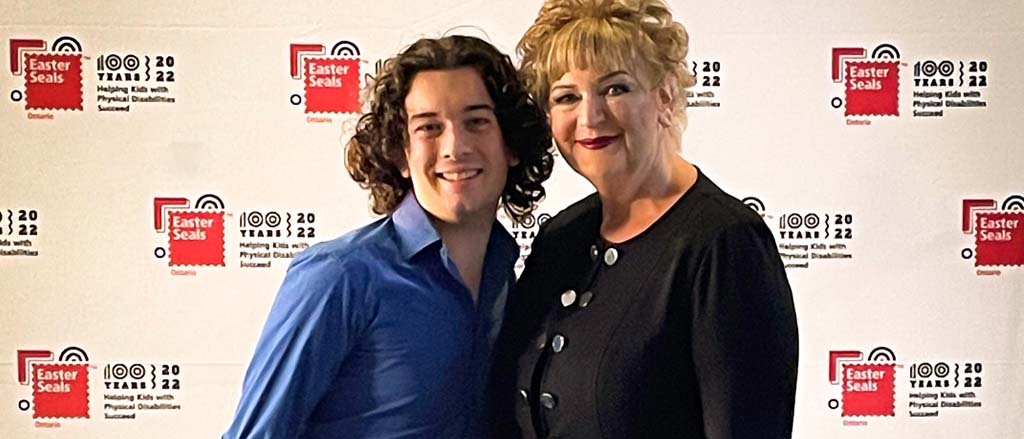 Stars shine on stage for Easter Seals
Apr 15, 2023
Pay It Forward Payworks
Our team members are always enthusiastic to share their time and talents for a good cause… even when those talents take them to the centre of the dance floor! For the second time in recent history, Payworks Sales Consultant Brenda Newcombe faced her fears and took on the challenge of performing and dancing in Easter Seals Ontario's October 2022 "Dancing with the Stars" fundraiser (and had a lot of fun in the process!).
Easter Seals Ontario is committed to empowering children and young individuals with physical disabilities to pursue their own path in life with confidence and independence. By providing financial assistance for vital accessibility and mobility equipment, they eliminate obstacles and enable disabled children and youth to explore the world on their own terms.
While Brenda has always enjoyed dancing (including her last performance!), the thought of taking the stage in front of a large audience was still terrifying. But despite her fears, she once again accepted the challenge. Easter Seals is an organization close to Brenda's heart, having first volunteered with Easter Seals Ontario in 2019 at their Corporate Day at Camp.
Prior to the event, she spent 10 weeks practicing her routine and perfecting her moves. "I was paired up with a professional dancer for the event - a young man named Joshua," said Brenda. "We had a blast during all of our rehearsals, and the night of the event was amazing. I could never have done it without his patience, talent and encouragement."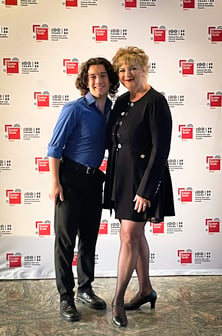 Photo: Brenda and her mentor Joshua ready to hit the stage.
When the night of the event arrived, Brenda put on her costume and stepped onto the stage, ready to give it her all. As she danced, she felt a rush of adrenaline and joy as the audience cheered her on. In the end, Brenda's performance was a huge success as she raised over $7,500 for the kids of Easter Seals.
Way to go, Brenda! Her dedication, courage, and generosity are just a few of the reasons we're grateful to have her on our team. We hope her experience will inspire others to face their fears, try new things, and give back to their communities.
To learn more about the impact Easter Seals Ontario makes in the community, watch this video: Back to Camp – Easter Seals Ontario 2022