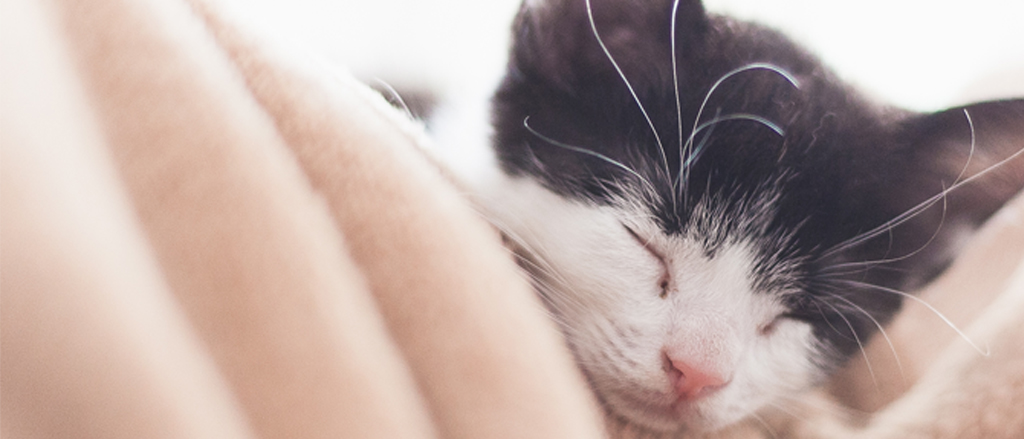 Spreading the PAW-sitivity
Oct 05, 2019
Pay It Forward
--- Payworks
---
Pets - if you have one, they're basically a family member. That's the opinion of Payworks Sales Consultant, Josh Gault and essentially the reason why he chose to spend his paid day of to volunteer at Bay Cat and Dog Hospital in Downtown Toronto on June 5.
"I came across this hospital through a sales inquiry," explained Josh about how he first learned of the organization. "After speaking with the owner and learning about what she does, it just made sense to ask about a volunteer opportunity and see how I could help out."
Josh explained that the owner of the animal hospital is semi-retired, but still spends the majority of her time there. She offers shelter and provides care to cats and dogs within the community of Toronto in addition to giving the homeless and impoverished sector of the community a safe place to look after their pets. The Bay Cat and Dog Hospital admits the pets free of charge, while also providing any medication they need until their owners are financially capable to do so.
"I chose this animal hospital to spend my Pay it Forward Day at because I truly believe in their cause," said Josh. "It gives helpless animals a chance for a new life. Their owners are struggling to feed and take care of themselves, let alone their pets so it's easy for them to become extremely malnourished and sick. I couldn't imagine my own dog living in such harsh conditions with little to no care. That's why I wanted to spend my volunteer day helping out and taking care of other animals in the city I live in."
During his Pay it Forward Day, Josh's first job was to look after some new kittens who just arrived at the hospital - like Kawhi pictured below.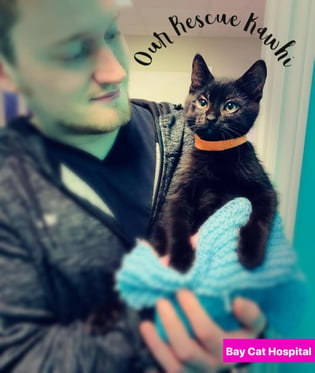 Throughout the day Josh also assisted with unloading and sorting of a shipment of cat and dog food. He also witnessed a few surgeries and helped with the after-care of those animals.
"The best part of the experience for me was the chance to see all of these animals and give them attention that they likely have never experienced before," said Josh. "At first, they were all extremely scared and shy, however after a few minutes they started to warm up to me and I could tell they felt more comfortable."
Josh said the overall highlight of his Pay it Forward Day was being a witness to what the animal hospital's employees experience on a daily basis.
"I'm amazing at the amount of care they provide to each and every one of the pets that come though the door," said Josh. "Similar to a nurse, this job is very emotionally draining and I have so much respect for these people and what they do."