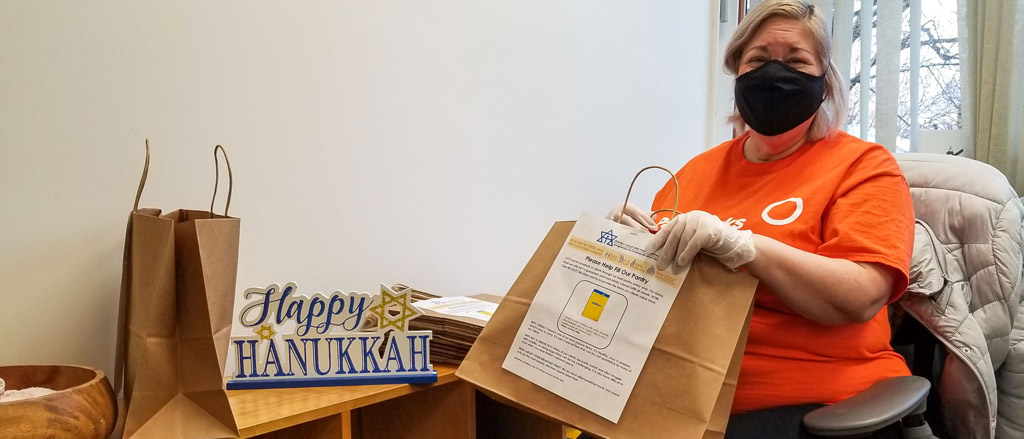 Rachel Wolman pays it forward with the Jewish Federation of Winnipeg
Apr 17, 2021
Pay It Forward Payworks
The Jewish Federation of Winnipeg is an organization that strives to "build and sustain a strong, secure and connected community rooted in Jewish values." Those values are what inspired Payworks Technical Writer Rachel Wolman to spend her 2020 and 2021 Pay it Forward (PIF) Days supporting Jewish Federation of Winnipeg initiatives, including Lunches with Love and a Chanukah Zoom party this past December.
"As I tore off the monthly pages from my calendar, I found myself thinking less about what I didn't have and feeling blessed for what I do have," Rachel explained. "I'm fortunate to have good health, happy and healthy children, a loving and supportive partner, a roof over my head, a job that I love, and so many more blessings that I could list."
Since opening in 2015, 1JustCity strives to provide for the community in a variety of meaningful ways. As the supporter of three community centres across Winnipeg, 1JustCity offers everything from meals to haircuts to seniors' and art programs. Due to the provincial restrictions of the COVID-19 pandemic, 1JustCity has been unable to prepare lunches on-location at their three community centres. To assist the organization in continuing forward with their Lunches with Love program in a safe way, the Jewish Federation of Winnipeg (and Rachel!) stepped up to help.
Rachel split her PIF Days into four-half days. For three consecutive Mondays, Rachel participated in the Lunches with Love program and was responsible for providing bagged lunches for 1JustCity, including grocery shopping for fresh ingredients and turning her kitchen into "a lunch making assembly line."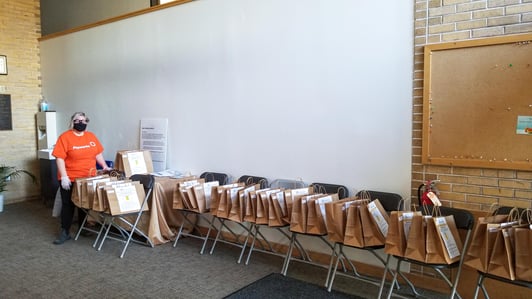 Rachel also used her PIF time to volunteer at the Adas Yeshurun Herzlia synagogue, assembling gift bags for the families who registered for the Chanukah Zoom party in December 2020.
"The bags contained Chanukah goodies and information on how they can pay it forward by donating to the Jewish Child and Family Service (JCFS) food pantry using the reusable bag," she explained.

"Volunteering strengthens my bond with my community and helps me make connections with people who share the same values that I have," Rachel added. "When I arrived in Winnipeg more than 35 years ago, the Jewish community welcomed me, gave me a sense of belonging, enabled me to plant roots, and make connections. It's great to be able to give back to an organization that has done so much for me and my family."
For more information about 1JustCity visit 1justcity.ca, and for more info on the Jewish Federation of Winnipeg visit jewishwinnipeg.org.