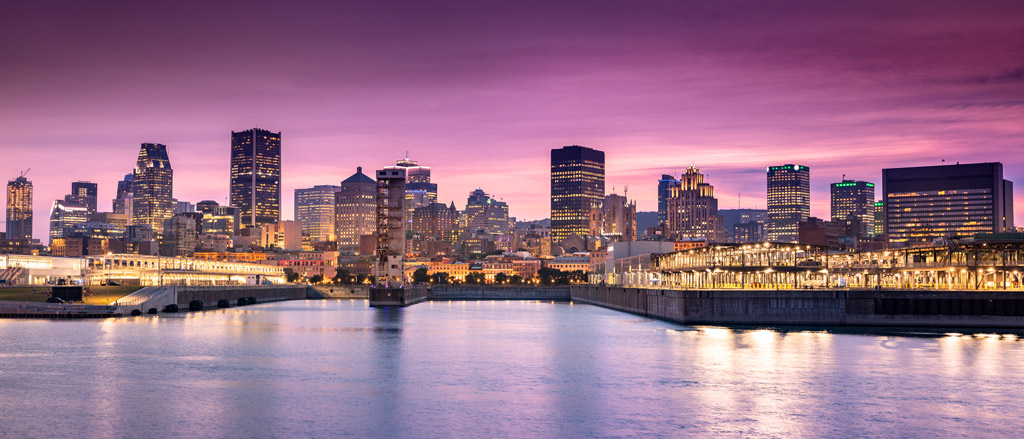 Québec team pays it forward at Montréal's annual "party in motion"
Nov 14, 2021
Pay It Forward Payworks
Montréal is one of Canada's most sparkling gems – a beautiful, historical and welcoming community with a unique culture entirely its own. Declared "half Paris, half Brooklyn" by The Telegraph, this city is an absolute must-see… and what better way to experience it up close and personal than by bicycle?
Each year, the Tour de l'Île de Montréal gathers thousands of locals and visitors alike for "a 33 km party in motion through the streets of 8 Montréal boroughs." The routes are completely closed to motorists, allowing cyclists to "bike freely along a car-free route in a very safe environment."
The event couldn't ensure participant safety without the efforts of community volunteers… including members of Payworks' very own Québec team! Eight employees (plus one agreeable spouse) spent their Pay it Forward (PIF) Day volunteering as event security for the Tour de l'Île's evening event: the Tour la Nuit, which drew 8,000 cyclists to a modified 22 km route.
Video courtesy of Vélo Québec's YouTube page.
"We chose the Tour de l'Île because it's such a beloved event in the community that's always looking for volunteer support," says Eric Aubry, General Manager. "Plus, it promotes exercise and a healthy lifestyle!"
For almost half of this PIF Day crew, the event not only marked their first PIF Day… it was their first time meeting in person, as they joined the team after the COVID-19 pandemic began and Payworks staff started working remotely!
In fact, Sales Consultant Erik Pannozzo had been a Payworks employee for less than two weeks before deciding to pitch in.
"It was such an amazing experience to be responsible for the security of all the adults and kids cycling on their beautiful, colourful bicycles," he shares. "I was not only able to meet the team face-to-face, but also work together with them for the safety of the community – it was very rewarding!"
His sentiments were echoed by Sales Consultant Antonio Zeffiro.
"It was a great pleasure getting to meet the team in person, and to pay it forward to our city citizens by ensuring the safety of everybody that was riding their bikes across our great city," says Antonio. "I look forward to other PIF events and feel privileged to be part of a company that gives back to our community!"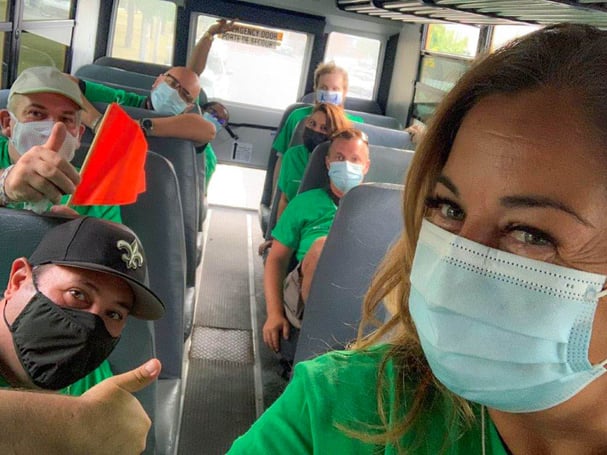 Joycelyn Dottin, who joined Payworks as a Client Service Representative near the end of 2020, was pleased to have the chance to collaborate with her teammates in a new way.
"I met many members of the team for the very first time and saw how we really do work well together, in and out of the office," she explains. "We really had each other's backs out there in what was a physically demanding day. All in all, it was fun and exciting to get outdoors, see how many people came out to participate with their decorated bikes, and to see all of us cheering and encouraging the cyclists of all ages along the way."
Implementation Specialist Kayla Silva is already looking forward to the team's next chance to give back.
"I truly enjoyed being part of the event, being thanked by many of the riders for helping with their security or just cheering them on when they were running on fumes," Kayla says. "People of all ages coming together, some dressed up, others covered in lights – it was a night to remember. I say it a lot, but I truly believe we have the best team ever and am looking forward to our next PIF Day!"