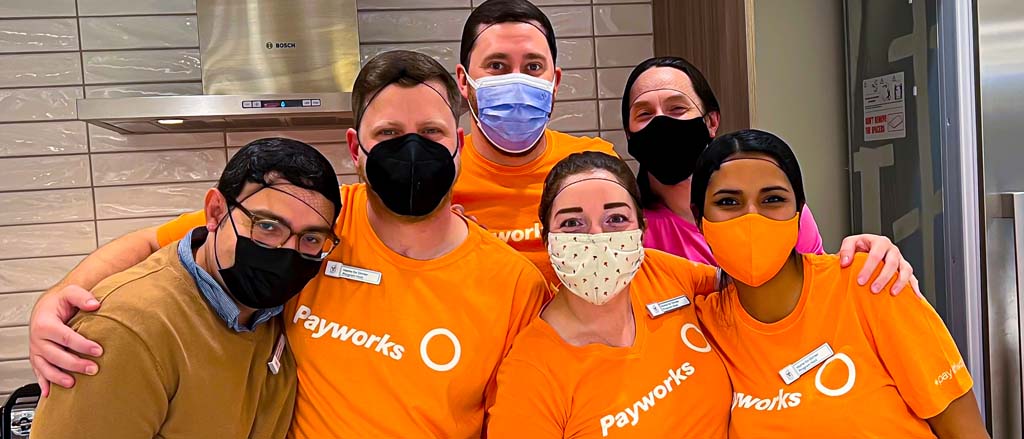 Chili Bowls for Chilly Days
Feb 04, 2023
Pay It Forward Payworks
On a cold November afternoon, members of Payworks' Marketing team met up at Ronald McDonald House Charities Manitoba to Pay it Forward through their Home for Dinner program.
Home for Dinner is a national RMHC program that invites volunteer groups to prepare a home-cooked meal for families staying at their local Ronald McDonald House. With a mission of cooking a warm and hearty meal for 35 people, the team got right to work!
As the team devoted themselves to chopping veggies and stirring pots of chili, the atmosphere in the kitchen was full of camaraderie and good cheer. They prepared chili, salads, baked potatoes and a dessert of brownies and ice cream. Despite the chill outside, the warmth of the stove and sense of purpose brought a comfort to those present.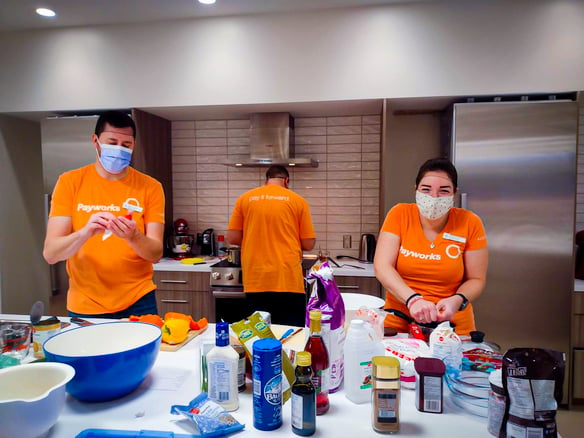 "This is the third time I've been lucky enough to cook for the RMHC families and it's special every time. It's great for our group to work as a team in a different setting but to be able to share love in the form of food is a practical yet heartwarming way to give back," said Marketing and Communications Specialist Cheryl Waldner.
In the end, the dinner was a hit and the team left feeling grateful for the opportunity to give back to the community. The RMHC team was appreciative of the help, and the whole experience served as a great reminder that a small act of kindness can make a great impact on the lives of others.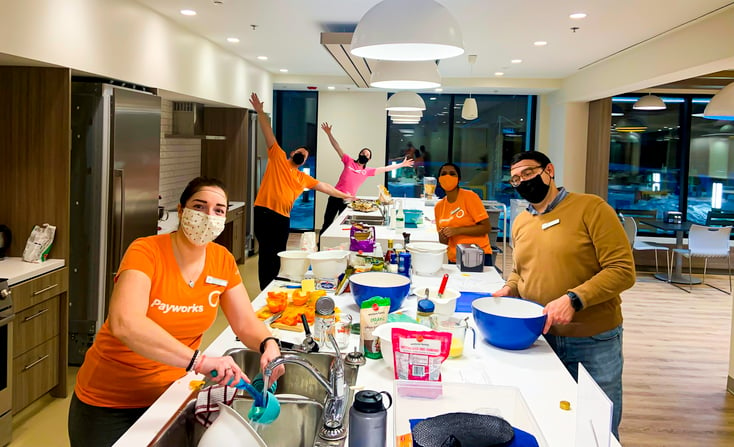 "I wanted to say thank you to the staff/volunteers at RMHC for accommodating our team, giving us an opportunity to give back to the community and to those in need, and for the tour of the facility. I have a new found appreciation for the work they do," said Product Marketing Manager Michael Medori. "I also wanted to thank my team for a memorable and special evening; honoured, humbled, and privileged to give back together with you."
RMHC Manitoba is looking for volunteers for their Home for Dinner program. If you're interested in volunteering this year, visit here to learn more.