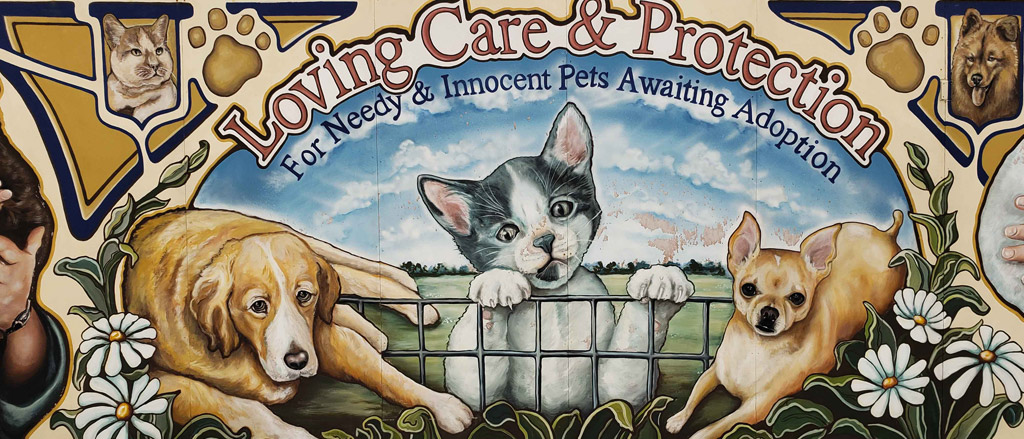 Nov 07, 2020
Pay It Forward Payworks
A paid day off to volunteer at their not-for-profit of choice is a day our staff both appreciates and enjoys. For Payworks Product Support Analyst Kayla Robinson, last year's Pay it Forward (PIF) day included treats, belly rubs, walks, and a bright orange "Adopt Me" vest.
In September 2019, Kayla spent her PIF day on a Doggy Date with a handsome fellow by the name of Bob – a Labrador Mix from Winnipeg Animal Services (WAS).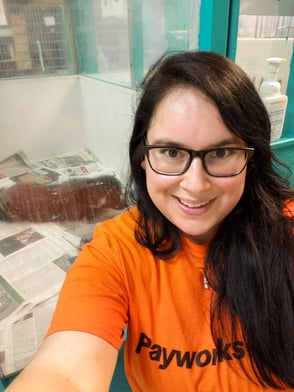 Kayla first found out about Doggy Dates with WAS on social media. After a quick read, Kayla knew this was the perfect opportunity to use her Payworks PIF Day. The program allows volunteers to take one of the adoptable dogs out for the day or weekend, or even an entire week. These outings are intended to provide the dog with socialization while also promoting their availability for adoption to the general public - you might've seen WAS volunteers at a handful of public places in the past. The intent is to provide more opportunities for people to meet dogs in search of their fur-ever home.
This wasn't your typical first date. Kayla came equipped with savoury puppy treats and a water dish as she made her way to WAS to meet her new buddy. She was greeted by two staff members, who introduced Kayla and Bob and ensured they'd be a good match. Kayla tells us they hit it off right away, so she suited Bob up in an "Adopt Me" vest and they headed out for the day.
"I absolutely love this program because it allows the dogs to escape their reality for a period of time and experience being a dog outside of their kennel," said Kayla. "The time away from the kennel fosters interaction with people other than kennel attendants, and allows the focus to just be on the dogs. They get to experience car rides, going to the park, going to events, or even just snuggling up in a human bed."
Kayla was determined not to let the rainy weather ruin Bob's special day out. They drove to Carmen, Manitoba for lunch. When the clouds cleared, they spent some time exploring the local campground before heading back to Winnipeg. Not unlike many first dates, the two enjoyed some ice cream and walked around Assiniboine Park. Kayla said she ensured Bob had lots of time to investigate everything he wanted to along the way before they returned to WAS.
"Dropping him off was probably the most heartbreaking part," said Kayla. "By mid-day, he had to be touching me at all times in the car and while walking, he kept looking back at me. I had to remind myself that he had a great day out of his kennel, filled with treats, car rides, and pats."
Kayla's PIF Day provided her with the opportunity to go on her first Doggy Date, but it definitely will not be her last.
"Whether I need to make a day trip somewhere and would like a co-pilot, or just want to spend the day at the park, I will definitely be including a Doggy Date," she said.