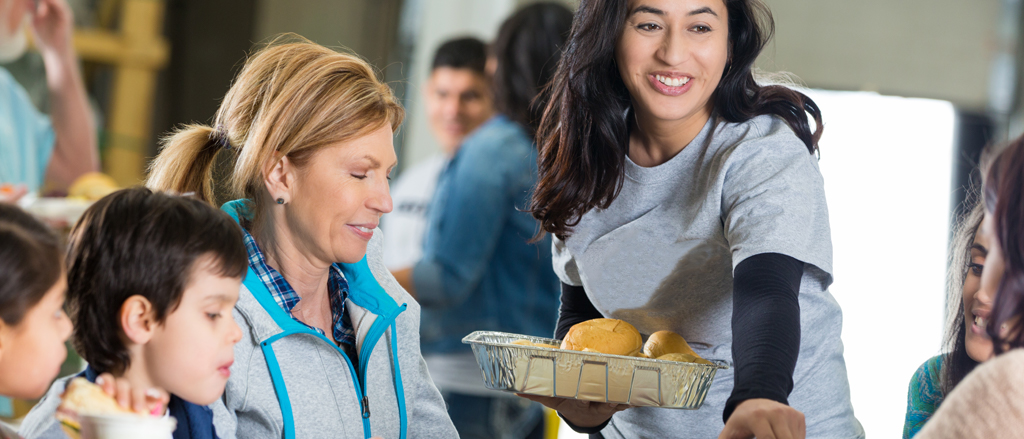 Spending a day at St. Francis Table
Feb 01, 2020
Pay It Forward
--- Payworks
---
Payworks Sales Support Associate Lizzie Janik used her Payworks Pay it Forward (PIF) Day, at St. Francis Table in Toronto, ON at the end of November. She explained that the experience had a "huge" impact on her.
"St. Francis serves meals six days a week in Toronto's Parkdale community and patrons are asked to donate $1 towards the meal they receive," says Lizzie. "The meals are three-courses and are provided with full-restaurant service. There's anywhere between 50 to 90 people who use this service at any given meal time. I was extremely fortunate to get to spend the day with this amazing outreach. I used to be more heavily involved in volunteering initiatives in high school and this is an organization that has stuck close to my heart since that time."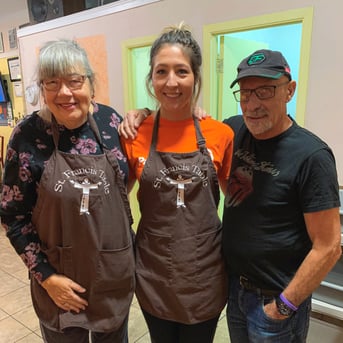 Lizzie explains that the $1 donation St. Francis requests from its guests is not to subsidize the program, but rather to help the patrons retain their sense of dignity and to help build a sense of community. While the $1 donation is encouraged, it's not required - no one is turned away without a meal.
"I think the reason this experience was so touching and impactful for me is because the individuals who come to St. Francis are no different than any other individual," shares Lizzie. "You can see first-hand that they have lives just like you and for some reason they've experienced a bump in the road that they're recovering from, which has brought them to St. Francis. Getting the opportunity to sit down and talk with these individuals, you see that something like a simple meal is something a lot of us take for granted."
Since her volunteerism in high school, Lizzie has found that she's had less time to spend lending a helping hand at a facility like St. Francis. She was very excited to use her 2019 PIF Day to help the less fortunate, and says she can't wait to make a similar impact in 2020!