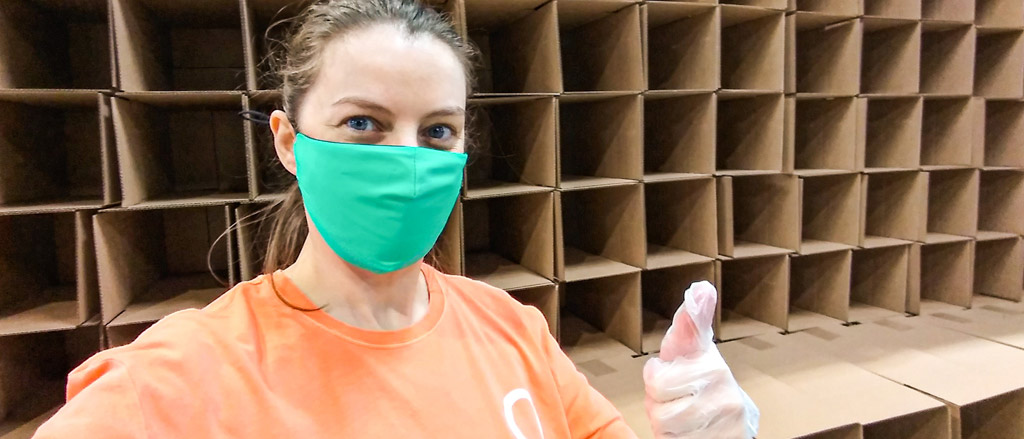 Pay it Forward Day feature: assisting with critical community support with GlobalMedic
Apr 03, 2021
Pay It Forward Payworks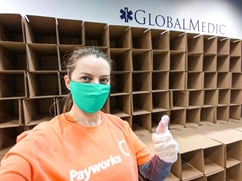 Based in Etobicoke, Ontario, GlobalMedic has been serving both local and global communities since 1998 by providing "the maximum amount of aid with a minimum operating cost." The foundation, which first started as a crisis and emergency response program, now has six primary emergency programs in addition to many other non-emergency and capacity-building initiatives. Payworks Sales Support Associate Victoria Irwin was thrilled to spend her two Pay it Forward (PIF) Days at GlobalMedic to assist them in providing such critical community support.

One of the first tasks to which her team was assigned was to create Family Emergency Kits destined for Bangladesh.
"[The kits] included a household water purification system, along with basic hygiene supplies like toothbrushes, toothpaste, soap and oral rehydration sachets," shares Victoria. "We also packed soap as part of The Soap Revolution, which aims to provide access to this basic hygiene product to low income communities across the country, and particularly in the GTA."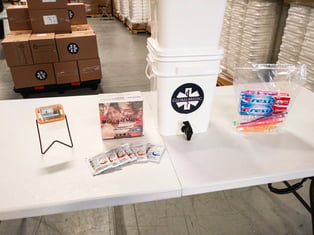 According to Victoria, the soap is 100% recycled and packaged by volunteers for distribution through GlobalMedic's food bank and shelter partners. Following that, the team was assigned tasks that related more to the food program.
"We weighed out and packaged pearled barley and peas as part of their Emergency Food Program, in which pantry staples are delivered to food banks and other support programs to be distributed to food insecure families," says Victoria.
The team also created packages for McAntony's Menu, a domestic version of their international Emergency Food Program, which provides nutritional support in conflict or disaster zones.
Taking into consideration the social distancing restrictions put in place due to the COVID-19 pandemic, the foundation made it possible to volunteer in a safe environment.
"They had strict COVID protocols in place, and I felt very safe volunteering at their warehouse location" Victoria recalls. "Their team was fantastic at providing instruction and support, and my fellow volunteers were very pleasant and welcoming. As a newcomer to Payworks, I'm very grateful to work for an organization that truly cares about helping others in the community and has given me the opportunity to find ways to give back."
For more information about GlobalMedic's programs and volunteer opportunities, visit https://globalmedic.ca/.