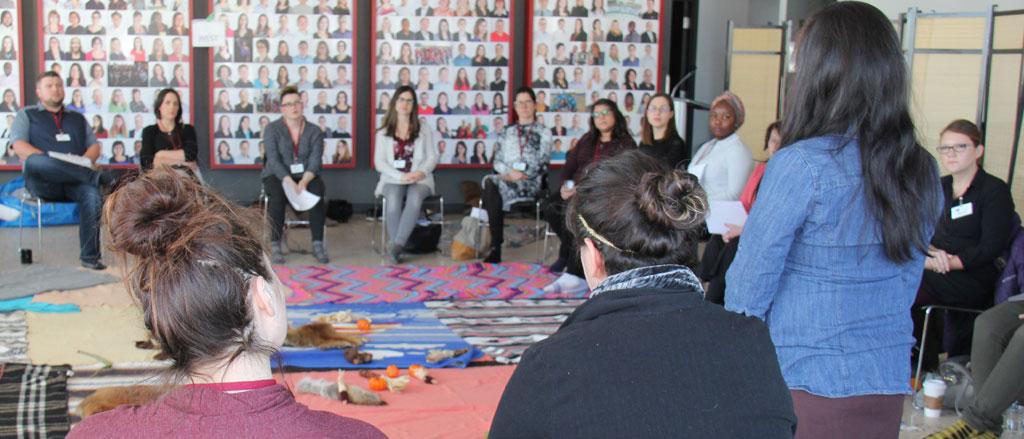 Joining National Leasing for the Blanket Exercise
Mar 21, 2019
Culture
--- Payworks
---
Together, employees of Payworks and CWB National Leasing, an equipment financing company, participated in a Blanket Exercise on March 7. The United Way GenNext chapters at both organizations offered the opportunity to 20 staff members and the Exercise was held at the office of National Leasing in Winnipeg.
"The KAIROS Blanket Exercise program is a unique, interactive and participatory history lesson developed in collaboration with Indigenous Elders, knowledge keepers and educators," reads the KAIROS website. "Developed in response to the Report of the Royal Commission on Aboriginal Peoples in 1996 - which recommended education about Canadian-Indigenous history as one of the key steps to reconciliation - the KAIROS Blanket Exercise (KBE) covers more than 500 years in a 90-minute experiential workshop that aims to foster understanding about our shared history as Indigenous and non-Indigenous peoples. Since its creation, the Exercise has been updated several times to include new information such as the 2015 Truth and Reconciliation final report."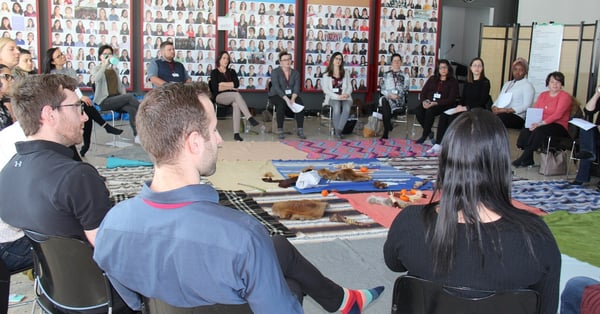 Through the KBE, which is both an educational and emotional exercise, participants gain a better understanding of our country's history. The Exercise's participants themselves represent the First Nations, Inuit and Métis people and they walk on blankets which represent the land. The participants are guided through the experience by trained facilitators and Indigenous Elders or knowledge keepers.
Payworks Payroll Lead, Megan McCall, was one of the Payworks staff who participated in the exercise.
"I found this to be a very impactful experience," she explained, "Even after participating in the Blanket Exercise, there's so much of our history which remains untold. The visual device of walking on the blankets is also very effective. I think everyone would benefit from participating in this exercise."
After the Exercise, participants have a talking circle where they can discuss their experience, process their feelings, ask questions, and share insights.
"It's hard to come up with the words to adequately describe the blanket exercise," said Business Analyst, Dee dela Cruz. "It was one of, if not the most, impactful exercises I've had the opportunity to participate in. What we learned was extremely eye-opening and heart breaking. I personally found myself experience a plethora of different emotions through the Exercise. It has strengthened my desire to learn more about our past, take an active role as an ally, and take steps towards truth and reconciliation. I'm extremely grateful for the guidance, wisdom, and teachings our knowledge keeper shared with us."
The KBE was created in 1997 and since that time there have been thousands of exercises conducted in Canada and around the world.
"By engaging participants on both emotional and intellectual levels, the KBE is able to both educate and create understanding between Indigenous and non-Indigenous peoples in Canada and throughout the world," reads KAIROS website.