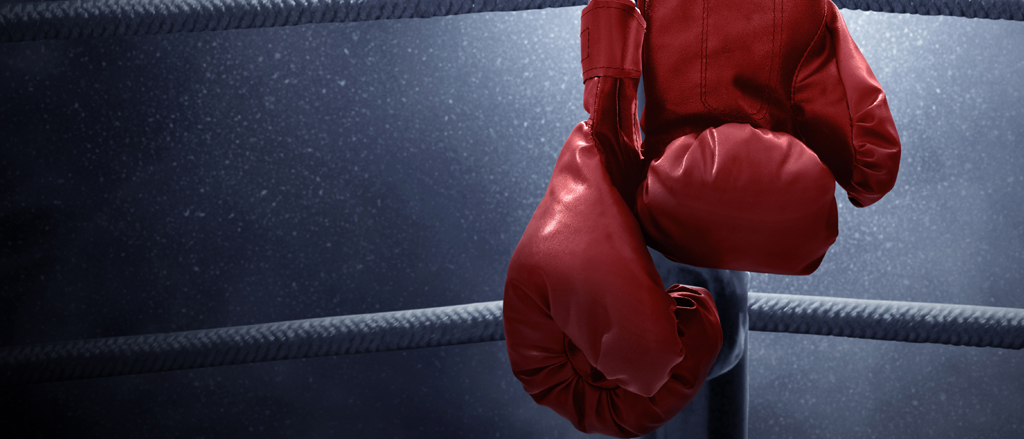 Tanna helps in the 'fight' against Parkinson disease
Jan 04, 2020
Pay It Forward
--- Payworks
---
Edmonton Sales Representative Tanna Kuiken used her paid day off to literally FIGHT against Parkinson disease. She cashed in her Payworks' Pay it Forward Day to instruct boxing classes for individuals with Parkinson's through the Parkinson Association of Alberta on October 2 and 16, as well as November 6 and 20. According to their website, the Parkinson Association of Alberta is a non-profit organization that strives to make every day better for Albertans affected by Parkinson disease.
Tanna taught a total of four, 90-minute classes at Avenue Boxing Club in Edmonton, which donates the use of their space to the Parkinson Association for their boxing program.
"For my Pay it Forward Day I divided my time between the Parkinson Association's 90-minute classes where I assisted in running the boxing and striking drills for the students," explained Tanna. "I set up interval stations and used a variety of striking combinations. For example, one station was power uppercut strikes, speed hook punches, bobbing and weaving, body strikes on a punching dummy, footwork drills, and heavy bag work - all with no modifications."
Before the first class, Tanna said she walked in and everyone was there waiting to meet her.
"The first thing the students told me was to push them hard and make them sweat - challenge accepted," she said. "I taught more complex combinations because that is what the students asked for."
This was Tanna's first time volunteering with the Parkinson Association's boxing classes and explained that she first got involved because she heard they were in need of volunteers. Tanna said she thought it was a great use of her Pay it Forward Day because she already had the skill sets to help out the organization and also because she believes in physical activity and the benefits people gain from regular participation.
"It seemed like a natural fit for me," she said. "The entire experience was a highlight for me. The entire attitude and mind set of defying illness is incredibly bold and inspiring to be a part of. It was really motivating to watch all of the students push themselves. This is something I will definitely continue to be a part of."