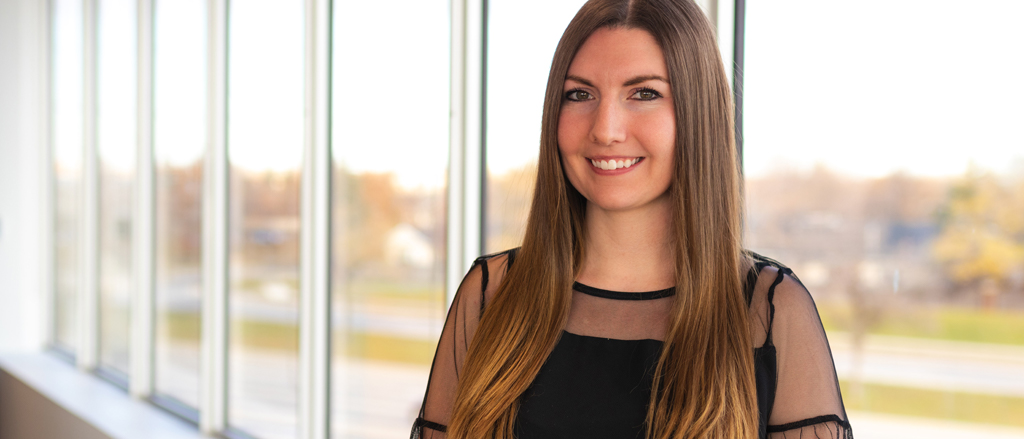 Payworks service team has great tips for year-end filing
Jan 23, 2020
Culture
--- Payworks
---
Eaden Hnatiuk is one of our dedicated Client Service Representatives (CSRs) and is a part of the Franchise Accounts team working out of our Winnipeg head office. This means that she assists Payworks clients with any questions they may have about using our system to process their payroll or time management needs. She also helps her clients with any questions they have pertaining to Canadian payroll regulations and legislation in general, which is a wide portfolio!
Eaden has been a part of the Payworks team for six years and has held the Payroll Compliance Practitioner designation from the Canadian Payroll Association for the past three years. Her top piece of advice that she offers her clients is the importance of checking their reports. Specifically, she recommends payroll practitioners review the Violations, Funds Summary, and Payroll Register reports in the Payworks application before finalizing their payroll. Why? Because this is where unintentional errors can be caught, and catching them in the preview stage is easier to correct.
Eaden is one of the many CSRs at Payworks who's full of great tips for payroll practitioners in the process of year-end filing. She helps ease the stress of year-end for her clients by helping them find and create efficiencies. One of her pro tips is for clients to create a goal timeline of their year-end tasks. She explains this allows clients to accomplish the necessary tasks at a manageable pace - keeping in mind that Payworks dedicated service reps are always just an email or phone call away should they every need it!
"If clients are ever feeling unsure about anything, it's always better to reach out to us," says Eaden. "No matter how many questions they may have, we look forward to answering them in detail and providing our clients with the knowledge and peace of mind they need to wrap up their year-end stress-free."