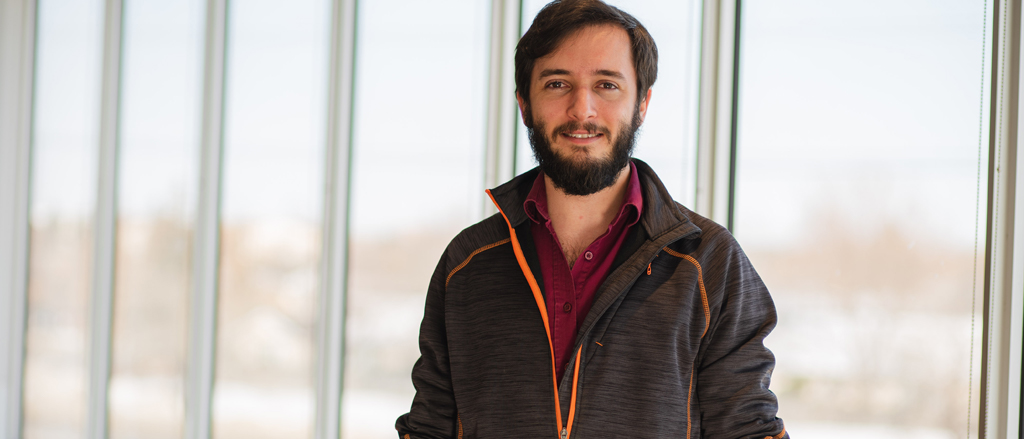 Improving user experience by playing around with cool tech
Dec 10, 2020
Culture
--- Payworks
---
"I get to solve people's problems by playing around with cool tech," is how Payworks Tech Lead, Development Ezra Lazar describes his job. He's one of the individuals working behind the scenes, coding functionality and features into the products used daily by Payworks clients from coast-to-coast.
Ezra has worked at Payworks for the past four and a half years. Over that time, he's contributed to a number of improvements within our Human Resources solution, including building the Employee Photos. He also set up the "Read and Agree" feature within Company Documents in Employee Self Service and assisted in the coding of our WalkMe help tutorials, which guide users through areas of our application.
Ezra truly enjoys what he does, so much so that outside of work he spends part of his free time writing and reading about code!
"Turns out I'm right for the job," he laughed.
He does take the occasional break from coding... especially when it's time for a cup of actual java (not to be confused with JavaScript). Ezra also enjoys playing board games, volunteering for Jewish organizations in Winnipeg, and juggling. He almost loves juggling as much as he loves coding...
"I've taught close to 100 people how to juggle, and I could teach you too," he said.