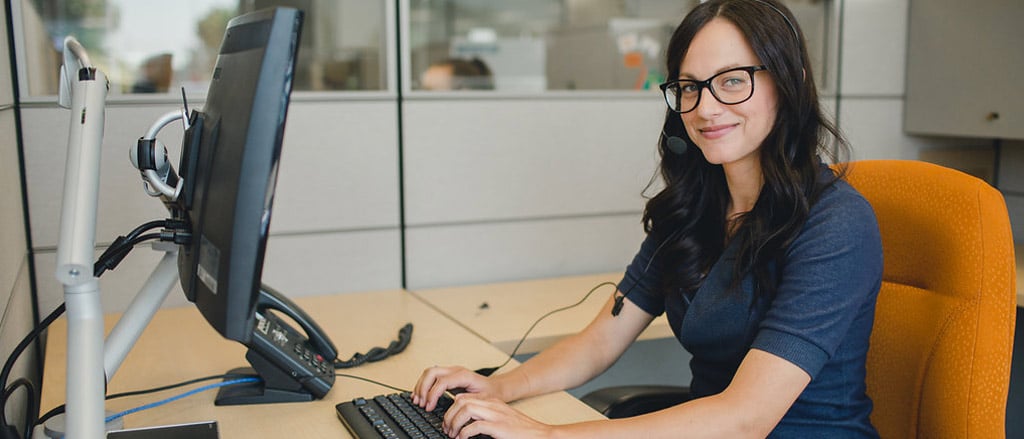 How to hire someone with a service mindset, according to our in-house experts
Oct 07, 2021
Resources Payworks
While many small businesses across Canada are currently struggling to staff up, some of the most hard-hit are those looking to fill client-facing roles. Not only can it be challenging to find qualified candidates, but how can you make sure you find the right ones for your unique needs?
We sat down with our in-house experts Nicole Stewart, VP of Human Resources, and Courtney Bérubé, VP of Service, for their insights on finding, keeping and nurturing team members with a service mindset.
theWorks: Thanks for joining us, Nicole and Courtney! To kick off our discussions, let's start with the basics. What qualities do you look for when you're hiring for a client-facing, service-based role?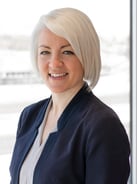 Courtney Bérubé: I think there are so many positive qualities that business owners should keep an eye out for, but how they prioritize them depends on what kind of business they have and what they value the most. In service, we look for someone with a passion for people – talking to them, helping them, treating them well. And that goes for both clients and colleagues!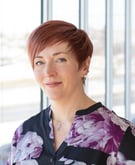 Nicole Stewart: From an HR perspective, the service role is a really interesting one to recruit for, because it's not necessarily as much about education or industry experience like it is when you're hiring for something like, say, a communications or accounting role.
With service, it's more based on transferrable skills and values. For example, think about pulling up a stool at the bar when you go to a pub. The bartender there is inevitably just the best at sparking up a conversation and building a relationship, even if it's just for as long as it takes you to finish your drink. That's exactly the kind of transferrable skill I'm talking about – if you have that ability, you can apply it in so many different ways.
CB: That idea of adaptability is so true, and it makes me think of the challenges of the past couple years in particular. One of the ways service work has shifted during the COVID-19 pandemic is that clients' needs change pretty rapidly these days, so curiosity is one of the best qualities to pair with that desire to connect. You need someone who knows how to ask the right questions to get to the root of the problem, and can also think outside the box to solve it.
tW: All right, so let's say you've got a pool of candidates for a service role. What kind of questions would you ask in an interview to determine whether or not these qualities are present?
NS: They may tell you that they're interested in people, but one of the things I'm always looking to gauge is honesty, and in my experience it's pretty easy to tell when an individual is just telling you what they think you want to hear versus what they actually believe and value. Like instead of the dreaded "what's your biggest weakness?" question, when you inevitably hear "oh, I'm just too much of a perfectionist!", it's "let's talk about a challenge you faced or a mistake you made and how you dealt with it?" and you'll get a much clearer sense of who they really are and whether or not they're actually bringing to the table what they say they are.
CB: Absolutely. Every question should be thoughtful and intentional, and give that person an opportunity to show their real, authentic self rather than just what I'm looking for. I want to hear them tell me about their real life experiences. I want to ask them about something they love doing so that I can see how they light up when they talk about it! Do they show passion and energy for what they love?
tW: Beyond the service candidate's answers to the questions themselves, what else can you pick up as clues in an interview?
NS: Such a big part of any service role is relationship-building and connecting with the human being on the other side of the screen – or counter, or table, or wherever! So in an interview, one of the best indicators of this ability is the candidate's comfort with small talk before we even start with the formal questions.
CB: I couldn't agree more with that, because all of these future clients of theirs would initially be strangers. So are they someone who can get right in there and make you feel like you've known each other longer than two minutes, or will they hold back and make the other person do the heavier lifting?
tW: So the interview went well, and you've got someone you're hoping is amazing! How do you get them up to speed to set them up for success in providing top-notch service?
NS: The best way to help them hit the ground running is to set them up with not only the tools and resources they need to provide good service, but also a clear sense of our organizational DNA. What does it mean to our organization in particular to provide "good service?" How do we recover when we inevitably make a mistake, especially as a new employee? This builds the confidence they need to move forward effectively.
CB: In service roles in particular, I think it's about helping them understand the importance of the role they're playing, and the value they bring to the team and the success of the business. Drawing a clear connection between their efforts and the resulting impact is critical, especially in early days! Help them understand beyond any doubt exactly why they're here and getting out of bed to do this job every day.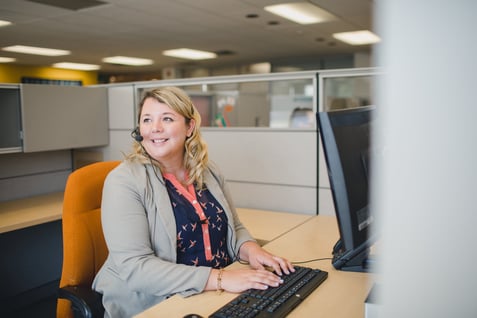 tW: What would you recommend business owners do to hire service people that will help them put their best organizational foot forward?
NS: In general, I'd say always be on the lookout. That barista who memorized your coffee order after your third visit and makes a point of chatting while it's brewing – that's someone who may be a great asset to your team. Keep your eyes open for those transferrable skills and values, and don't be afraid to ask if they're looking for a change in career!
CB: I think it's about remembering that your client-facing employees are your greatest advantage when it comes to delivering an experience. As a small business owner, you're not necessarily there 24/7 for every single one of these interactions. So you need to make sure you're hiring people you can trust to show empathy and care, and strengthen those relationships when you're not there.
And that empathy and care needs to be two-way! Service folks are so people-oriented. They care about people, but they need to know that people care about them as well. So as the business owner, it's important that you invest in them too – I feel like they have a hunger for back-and-forth connection right away.
NS: That's a really interesting point. Like I always know we've hired a good analyst when they analyze the job posting to death! [laughing].
CB: [laughing] Right, because it shows that it's in their bones. What they're putting out into the world, they're looking to receive back. It's a wonderful thing.