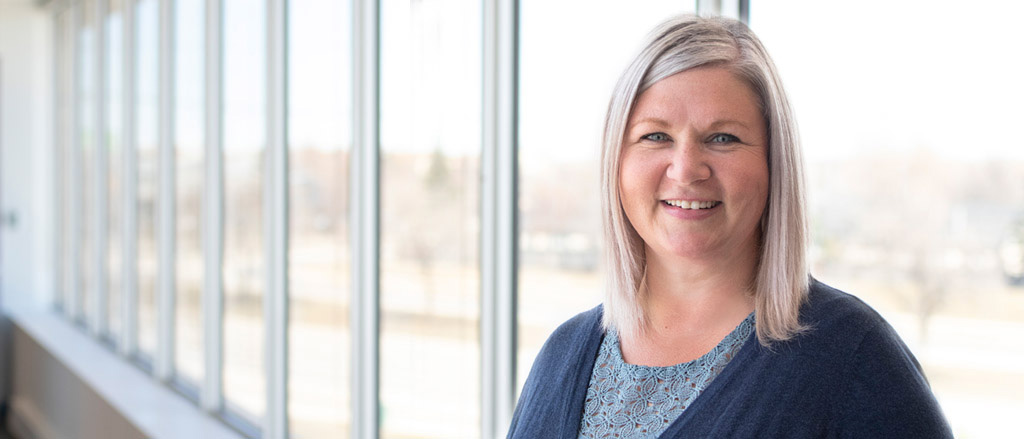 Get to Know Trina Huntley
Aug 30, 2018
Culture
--- Payworks
---
She's the first face many of us see here at Payworks. But what do we really know about this sweet-as-pie Learning and Development Specialist? She gently welcomes us to our roles at Payworks, but what you might not know is Trina's nickname is Beaner.
She refers to herself as the Payworks tour guide, although her job is much more intricate than that. She works within the HR Department and has a passion for coaching people and developing their skills.
"I love coming up with creative and unique ways to engage our employees, to fuel their passion for learning," said Trina.
Trina has been a part of the Payworks team since October of 2003 - that's 15 years! She started out in Distribution, moved onto the Service Team and was a Small Business Team Lead before making her way into the world of HR. She admits that prior to starting here she knew nothing about payroll. She first heard about Payworks through a friend and applied.
"My interview was fairly informal," she recalled. "It felt more like a conversation with friends. It was our CEO, Barb Gamey and a handful of other employees that still work here today - Arlee Snitowski, Terri-Ann Ames, and Kevin Sokolowski."
Outside of work, Trina and her husband of 17 years can be found outdoors either fishing or hanging out with their dog.