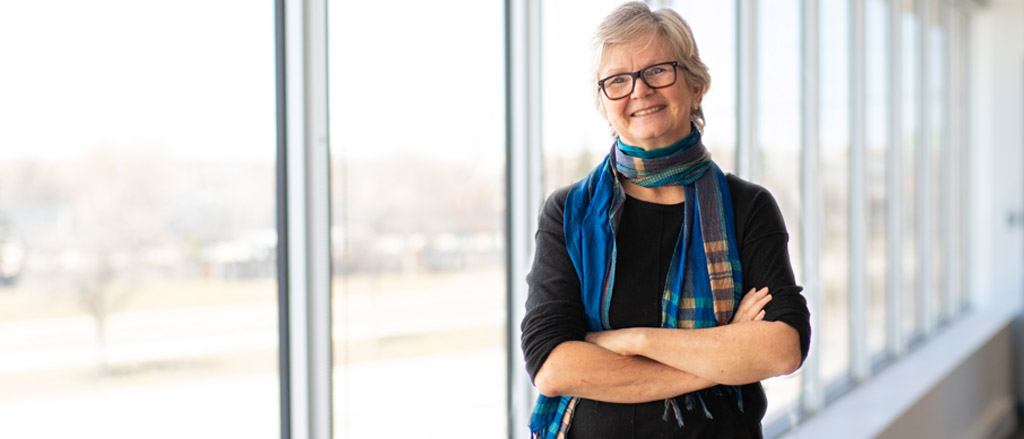 Get to know the people at Payworks: the year-end edition
Nov 28, 2018
Culture
--- Payworks
---
Cheryl Costen is a Payworks Product Support Specialist working out of our head office in Winnipeg. What her title doesn't tell you is she's one of the integral people on the Payworks team behind-the-scenes that keeps our year-end operations running like a well-oiled machine. Would you believe year-end for her begins in September? She's our legislative expert and the person who ensures the materials we supply our clients with are helpful and accurate. As a Product Support Specialist, Cheryl primarily supports Payworks Service and Implementation Teams. But that barely scratches the surface of her role and responsibilities.
Year-after-year, Cheryl updates the Payworks Year-End Guide. She's a part of the team that ensures legislative updates for the New Year are clearly defined. She also assists with testing the legislative changes and year-end form changes within the Payworks application. In short, she's a payroll superhero! "The guide is especially important for new clients," said Cheryl. "It's also a good reference for anyone wanting a refresher on how we can help them ensure accurate year-end reports and tax forms."
Cheryl has been a part of the Payworks Team for 10 years and has been working in the payroll industry since the early 80s.
"I like my job because I get to help my colleagues serve our clients every day. The most interesting part is figuring out those complex calculations. The idea of coming to work every day and putting my brain to work is tremendously appealing," said Cheryl.
You can tell Cheryl loves her job. Her ideal workday is a constant stream of emails asking how to accomplish tasks in the Payworks application.
Cheryl's Year-End Tip: Be timely with adjustments you need to make to employees' pay, and balance monthly. Don't wait until the end of the year to clean things up.