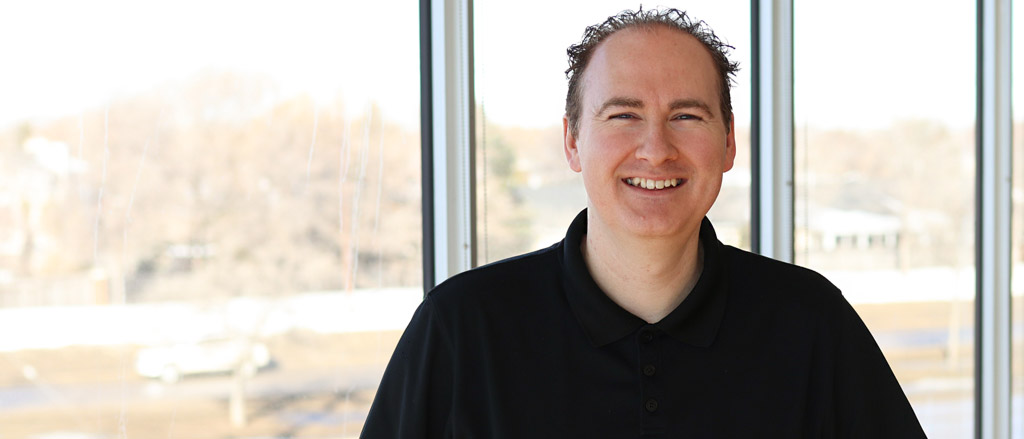 Get to know the people at Payworks: Chris C
Apr 25, 2019
Culture
--- Payworks
---
Chris Chandonnet is one of our dedicated Client Service Representatives who works out of our head office in Winnipeg. Chris is a member of the Corporate Accounts team, which means he assists clients that generally have 75 or more employees. Chris has 192 accounts assigned to him with approximately 10 CPAS clients and said that he has a few clients that run well over 1,000 staff. Most of his clients also run multiple Payworks modules between payroll, HR, Time and Absence Management - so he is a very busy and knowledgeable guy! Chris assists his clients navigating the ins and outs of everything Payworks and naturally the best part of his day is when he's helping his clients.
"When I'm able to navigate through the system or a situation with a client and am able to answer all of their various questions, that's a great day," says Chris.
Chris has been a part of the Payworks team for just over one year and says he loves the camaraderie among his co-workers. Working together as a team they are more proficient and effective in helping our clients' questions. They all act as a sound board for one another, having an open door policy to bounce ideas off one another and being open to answering any questions.
Outside the office Chris has a passion for learning additional languages, which means in his spare time he can be found heads down in a Spanish or French workbook. He also loves to spend his time with his family, reading, traveling, cooking, or relaxing!
Chris' Payroll Tip: "In the Payworks system the 'Save' and 'Preview' buttons are definitely your best friend. It's so easy to get caught up in a task, powering through and forgetting to save the work you've been entering or forgetting to run a preview to capture the new information entered. Always remember to 'Save' and 'Preview' on a regular basis."