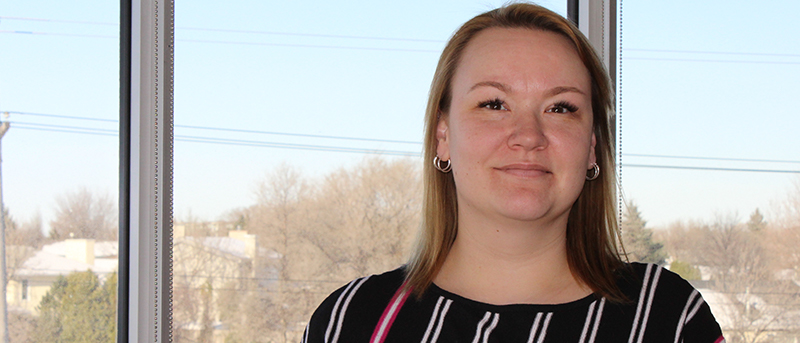 Get to know CSR, Katie Main
Jul 13, 2018
Culture
--- Payworks
---
Katie Main is a Client Service Representative at the Payworks National Service Centre in Winnipeg. She is a recent grad from CDI College, with Honours in Accounting and the Payroll Practitioner course. She is relatively new to the company, having started in February 2018.

Katie is a member of Payworks' Corporate Accounts Team who services our clients with 75 or more employees. She describes her role as assisting clients with any and all payroll-related questions, and her favourite Payworks module is Applicant Tracking.

"I think Applicant Tracking is very convenient for our clients," she explained. "They are able to post job openings and complete the hiring process all within the Payworks system, where it's integrated with their current payroll and employee information. It's easier for employers to use Applicant Tracking instead of switching between databases or going through paper resumes."

Katie understands that clients are busy and that an accurate payroll run the first time is important to them, every pay cycle. That's why she reinforces the need to double check payroll previews - it can go a long way to ensuring compliance.

"If there is anything incorrect on the payroll, it's very easy to correct before finalizing, but not so easy afterwards," she said.

When Katie is not at work, she enjoys cooking and gardening. Other hobbies include camping, fishing, and being outside as much as possible with her daughter, two step-sons, and granddaughter.

Katie's Payroll Tip:
Explore all of Payworks' pages and features. Processing payroll is easier and faster once you are familiar with all of the screens and processes.