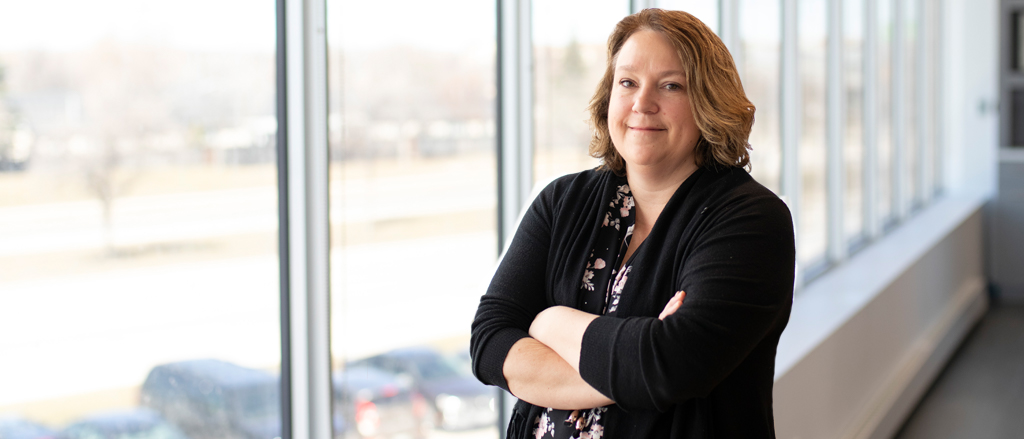 Paying it Forward at a Bike-A-Thon
Sep 07, 2019
Pay It Forward
--- Payworks
---
On Friday, May 17, Payworks' Business Analyst Jennifer Foot spent her Pay it Forward Day volunteering at St. Emile School Bike-A-Thon, organized by the St Emile Parents' Association. The Bike-A-Thon is an annual fundraising event organized by St. Emile School in Winnipeg. To accumulate funds, students collect pledges prior to a bike ride throughout St. Vital Park in Winnipeg. The decision to spend her paid day off volunteering at this event came natural to Jennifer, as she could also support her children who were participating in the fundraiser.
Excitement from the students fell over the crowd as the day they had been preparing for had finally arrived. Students had spent the past month gathering donations from family and friends alike. On top of fundraising goals and to further generate friendly competition, each class had a prize for the student who completed the most laps. Funds raised are put towards the beautification of the school grounds, from flower boxes, to new playground equipment, to improvements in the school's library.
Working behind the scenes, Jennifer assisted in the coordination of volunteers to ensure a safe and successful Bike-A-Thon for all participants. At each end of the course, volunteers were on stand-by, equipped with clipboards and pens to record at which lap the students were on. This was no easy task, as the students zoomed by the track in a cluster of wheels and helmets.
There was a high demand for volunteers for the event. Jennifer was a part of the road safety crew to ensure that cars, volunteers, and bikers were kept on their respective sides. After completing their laps, the participants gathered for a picnic lunch. With the main course furnished by corporate sponsors and dessert provided by parents.
"Thanks to the Payworks Pay it Forward initiative, I truly feel closer to my community," said Jennifer. "Payworks encourages us to take part in local events, and it's a special feeling to know that we are supported in doing so."